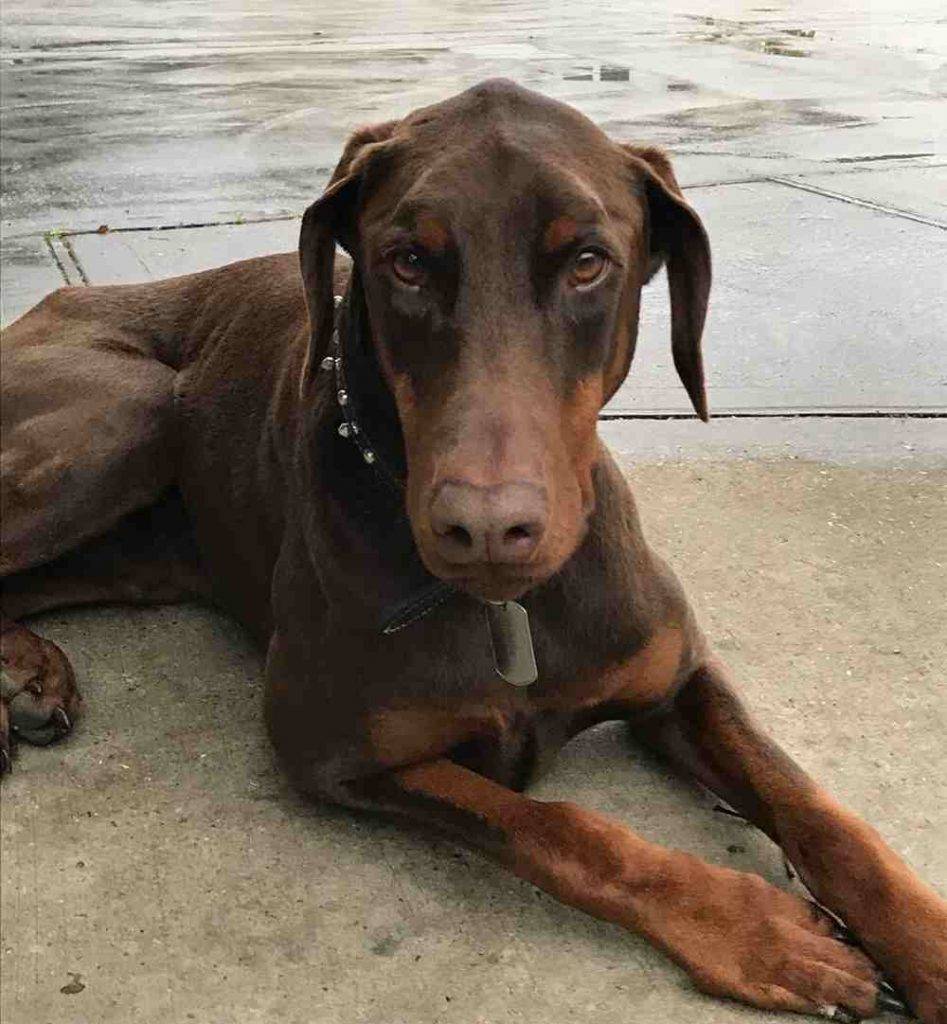 Meet Cash, Chocolate and Tan Doberman Pinscher Dog For Adoption in Spring TX
There is a $75 adoption/rehoming fee. Supplies and veterinary records will be included.
♥ Name of Pet: Cash (Cassius)
♥ Location: Spring, TX, 32246
♥ Type of Pet: Doberman Pinscher Mix Dog
♥ Breed of Pet:
♥ Color / Coat Type: Black and Tan Short
♥ Age of Pet: 5 years
♥ Size of Pet:  92Pounds
♥Health Problems:No
♥Behavior Issues: No
♥ Gets along with: Toddlers, Small Children, Older Children, Dogs, Cats
♥ Pet is: Neutered, Microchipped, Fully vaccinated, Litter Trained, House Broken
♥ Food: Other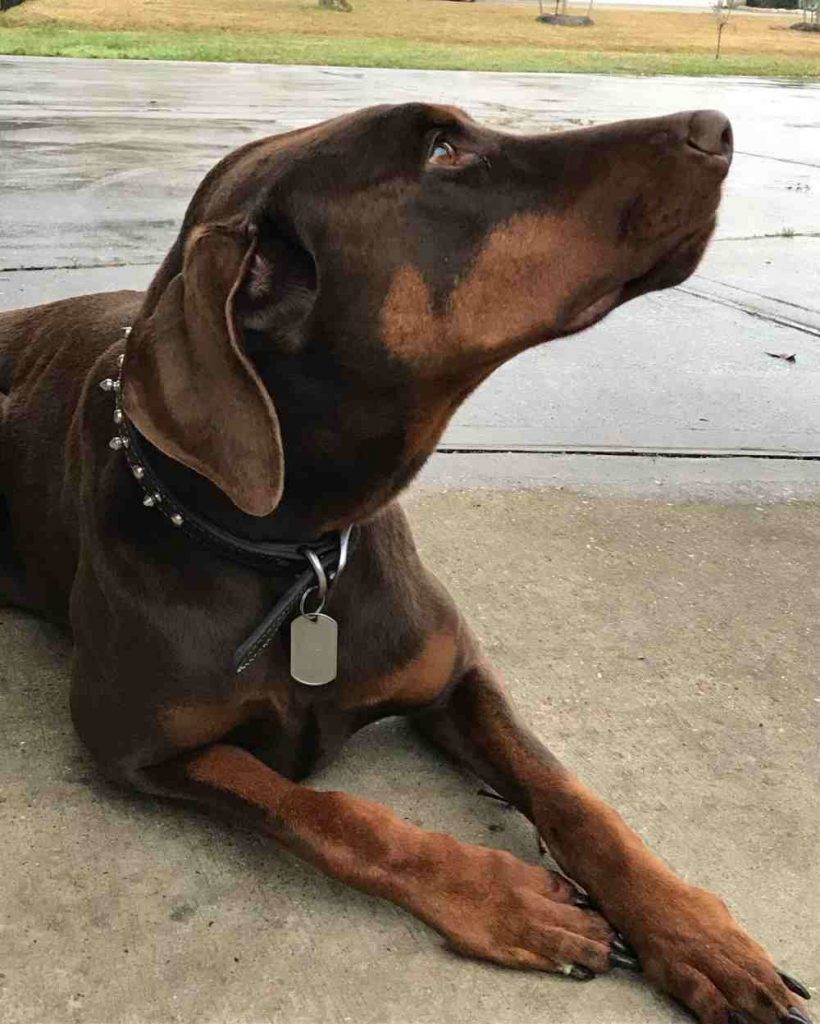 All About Cash – Doberman Pinscher Dog For Adoption in Spring TX
There is a $75 adoption/rehoming fee. Some supplies and veterinary records will be included.
Questions about Cash?? Doberman Pinscher dog rehoming team today. Text "Cash" to (888) 833-2128  or email [email protected]
Cash's Personality
Cash is sensitive and quiet. If he could write, he would be a poet. Even though he comes from royalty (he has papers), you would never know it for his down-to-earth character. He is attentive and watchful. He loves being outside, but adjusts his manners perfectly when it is time to be inside. He was born in Ohio, lived in NY City, then upstate NY, moved to Connecticut and now he lives with us in Texas. Everywhere he lives, he is fascinated by critters. Now it is squirrels. He sometimes chases them, but mostly just watches them quietly in the trees. He loves being petted and scratched behind the ears… a lot, and will ask you kindly to continue.
Cash has a squirrel pal. A couple of weeks ago, this squirrel was barking for Cash up in a tree. Cash was napping in the garage and didn't hear his buddy. Not finding Cash, the squirrel climbed down, came across the yard, then across the patio to the garage door. He called for Cash again. This time Cash heard him. The squirrel ran (casually) back to his tree and Cash "chased" him (casually) and stood beneath the tree watching as the squirrel continued the conversation from his perch. This… is their game.
Please list 5 things that you love about your pet:
Quiet
Sensitive
Loving/Protective
Obedient
Handsome
What is your home environment like?
We live in a suburb with a large, 1 acre, yard. Cash and his buddy, Moose play outside most of the day. They wrestle and chase. They love being outside, but also know how to enjoy inside comforts while exercising well-seasoned manners. Cash and Moose both enjoy rides in the backseat of the truck.
Please Tell Us A Little About Your Family:
My husband and I have recently retired and are formulating plans that will take us out of the country soon.
What are your pet's favorite toys, foods, activities?
Cash LOVES a squeaky ball. He will carry it everywhere with him, even to sleep. However, if Moose convinces him that a stick is the new currency, Cash falls for it every time. Cash gets rawhide treats, hooves and MilkBones. He loves them and has come to expect them. He does not get table scraps at all, which keeps him fit, healthy and active. He currently wolfs down Purina One Smart Blend – Large Breed Formula twice a day.
For What Reason(s) are you needing to rehome your pet?
We will not be able to fly Cash out of the country
Please describe what you are looking for in an adoptive family/home for your pet:
A family that can be patient with Cash as he transitions to another home. It would preferably be a family with children that will engage with hugs and other shows of affection. He is also used to being at home alone, if a solo owner works. It took Cash about a month to feel at home with my husband and I. He had some accidents in the house during that phase, but then abruptly stopped and has not messed in a house since. It took Cash 5-minutes to adjust to our other dog, Moose. Moose does not traffic in sadness and had Cash playing in no time.
What supplies and accessories will come with your pet?
Water and food bowls, bed, collar and leash.
Do you hope or intend to stay in touch with your pet in it's new home?
Unsure
Additional Comments or Information
If Cash can be given the time to adjust, he will be a devoted companion for a family, or anyone who enjoys a quiet, contemplative fellow who enjoys car rides or just hanging out with his head on your lap.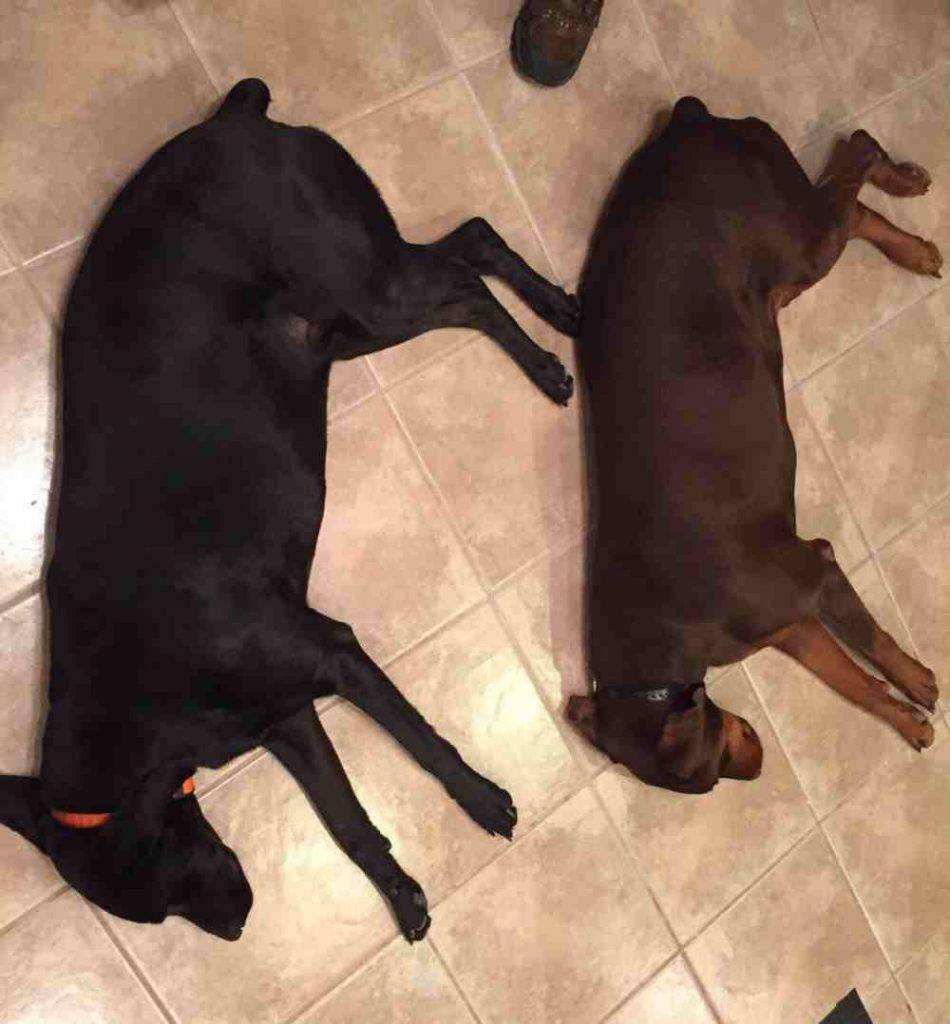 How To Adopt Cash
If you are interested in adopting this special Doberman Pinscher dog For Adoption in Spring TX, please fill out our online meeting request here. Once received and reviewed, our staff will ask the pets owner to reach out to you and arrange a meeting.
Please note: Cash is closely bonded to his best friend, Moose. The owners would prefer that the dogs be placed together as a pair, if possible. Learn all about Moose here.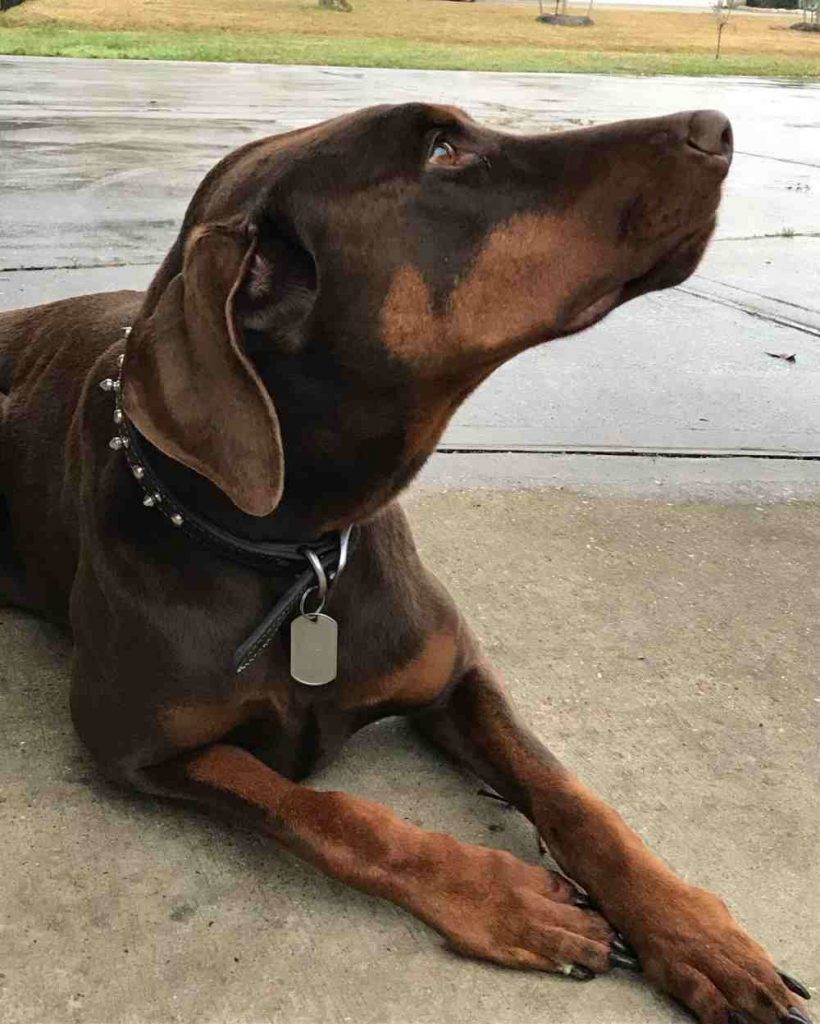 Cash – Doberman Pinscher Mix Dog For Adoption in Spring TX
Cash is a Doberman Pinscher Dog for rehoming in Spring, TX. He is located near the following towns and cities in TX:
The Woodlands TX,
Aldine TX,
Humble TX,
Tomball TX,
Atascocita TX,
Conroe TX,
Houston TX,
Jacinto City TX,
West University Place TX,
Clovmerleaf TX,
Bellaire TX,
Galena Park TX,
Channelview TX,
Pasadena TX,
Mission Bend TX,
Spring Hills TX,
Rayford TX,
Westfield TX,
Rotherwood TX,
Avonak TX,
Bammel TX,
Oak Ridge North TX,
Chateau Woods TX,
Sleepy Hollow TX,
The Woodlands TX,
Tamina TX,
Klein TX,
Shenandoah TX,
Willow TX,
Porter Heights TX,
Bordersville TX,
Woodloch TX,
Contact us about this Chocolate Doberman Pinscher Dog for adoption in Spring TX today.