Stunning Male Himalayan Cat For Adoption Detroit Windsor – Adults Only – Only Pet Home – Adopt Jack Today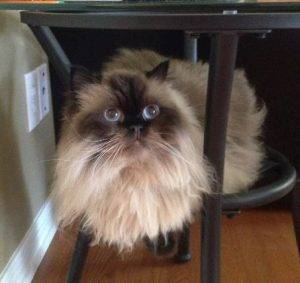 Meet Jack – Himalayan Cat For Adoption in Macomb Michigan Near Detroit Windsor
There is a $75 adoption/rehoming fee. Supplies and vet records will be included.
Questions About Jack?? Text "Interested In Jack" to (213) 297-7446 or email adoptjack@cat-lover.us
Jack is a very handsome and healthy boy. At just 6 years of age, he has been fixed and vaccinated. Jack is an indoors-only cat.
Jack's owners love him so much. He was their first "baby". But as human babies have joined the family, it has become clear that Jack is very anxious and unhappy.
Jack has been lately having accidents outside the litter box. This is not a health issue, and the vet feels that Jack needs a more quiet and predictable environment. He can be quite shy when he first meets someone, but once he knows you are not a threat, there is no more affectionate cat.
Jack really should be in an adults only home with a single or couple, and where he is the only pet. Potential owners should be willing to be patient and innovative in helping him to re-learn his once-impeccable litter habits.
Jack is very much looking forward to meeting his forever human(s) and can't wait to purr his way into your heart. Please offer this stunning purebred Himalayan cat the home he needs and deserves today.
Jack is located in Macomb MI, a short drive from Detroit and Windsor Ontario,
---
All About Jack – Himalayan Cat For Adoption in Macomb Michigan Near Detroit Windsor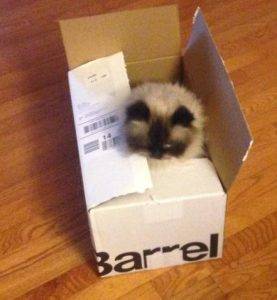 Location: Macomb, MI, 48044 Near Detroit/Windsor
Type of Pet: Cat
Breed: Himalayan
Age: 6
Color/Coat Type: Gray. Long hair- which we often get shaved
Size: 10 pounds
Health Issues: No
Behavior Issues: He is anxious around small children. As a result, he is having accidents outside the litter box. Needs to be in a quiet, predictable home with adults only.
Jack is:
Spayed, Neutered, Fully vaccinated
Jack gets along with:
Adults Only
Personality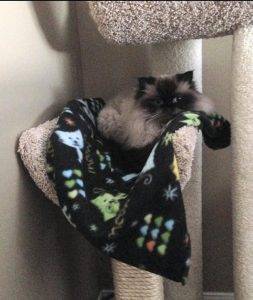 Jack is slow to warm up to new people, but he is loving and affectionate once he is part of the family. He loves attention from us. He is fairly easy going and enjoys laying around and looking out windows.
Food and Diet
Jack is currently on Other
Anything salmon based food
Reason For Rehoming
We don't have enough time to devote to him due to having a toddler and an infant.
How to Adopt Jack – Purebred Himalayan Cat For Adoption Near Detroit Windsor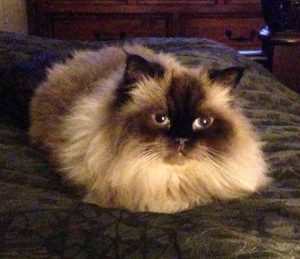 If you would like to consider offering Jack a loving, forever home, please fill out our Request To Meet A Pet form here:
https://pet-net.net/adopt-a-pet/
Once received, we will contact you to discuss your request and set up a mutually convenient time to meet Jack and his owner in their home.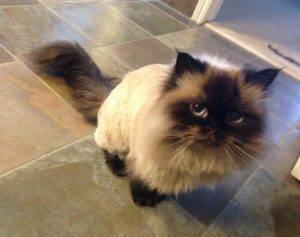 Jack is a Himalayan Cat For Adoption in Macomb Michigan near Detroit and Windsor, Mount Clemens,
Rochester,
Sterling Heights,
Rochester Hills,
Fraser,
New Baltimore,
Troy,
Auburn Hills,
Roseville,
Clawson,
Warren,
Eastpointe,
Madison Heights,
Birmingham,
Royal Oak,
Toledo, OH
London, ON
Preston Corners,
Davis,
Waldenburg,
Disco,
Washington,
Shelby,
Meade,
Wolcott Mills,
Ray Center,
Utica,
Chesterfield,
Milton,
Mount Vernon,
Yates,
Romeo,
Stony Creek and ebille Manor.
Adopt Jack the Himalayan cat near Detroit today.
There is a $75 adoption/rehoming fee. Supplies and vet records will be included.
Questions About Jack?? Text "Interested In Jack" to (213) 297-7446 or email adoptjack@cat-lover.us