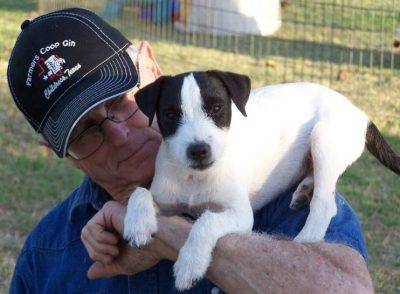 Jack Russell Terrier Breeders in Quanah Texas – Hines Hill Jack Russell Terriers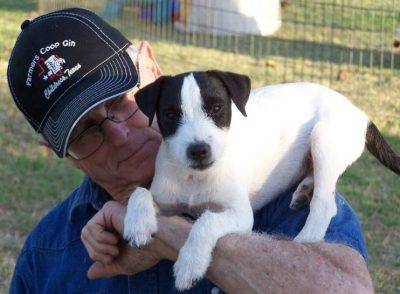 Jack Russell Terrier breeders in Quanah Texas, Hines Hill Jack Russell Terriers breeds and raises healthy, well socialized Jack Russell Terrier puppies for sale to approved families. Shipping available.
---
Contact Hines Hill Jack Russell Terriers
Frank & Vickey Hines
[email protected]
Quanah, Texas
(940) 674-2229
Ph: ( 940 ) 674-5085
http://www.hineshill.com/
We ship within the USA.
Visit us on Facebook: https://www.facebook.com/HinesHillTerriers/
Members of the JRTCA
About Hines Hill Jack Russell Terriers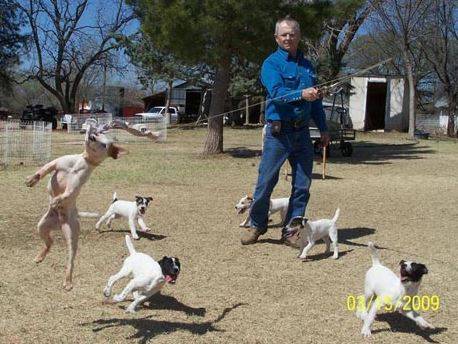 Hines Hill Jack Russell Terriers in Quanah, Texas is an experienced breeder of Jack Russell Terriers. Our dogs and puppies are raised on our ranch in rural Texas, where they have plenty of room and opportunity to do what JRT's do best – work and play! We are proud to be members of the JRTCA.
Our goal is to produce quality working terriers for responsible families – whether for work, competition or as beloved family pets.|The health, well-being and longevity of our Jack Russell Terrier dogs and puppies, as well as the ultimate satisfaction of our JRT puppy buyers are our first concerns.
Our dogs are carefully screened for health problems, and are regularly vaccinated and vet-checked. Puppies receive a veterinary examination, vaccinated and de-wormed according to age. Each Jack Russell puppy comes with a veterinary health record and a health guarantee, details of which are provided in our Certificate of Sale agreement.
Health Information
As responsible breeders of Jack Russell Terrier puppies, we prefer that each puppy be spayed or neutered at the appropriate age, unless the puppy has been placed with breeding rights." AVID " Pet Recovery Micro-chipping Available.
Adopting a Jack Russell Terrier Puppy From Hines Hill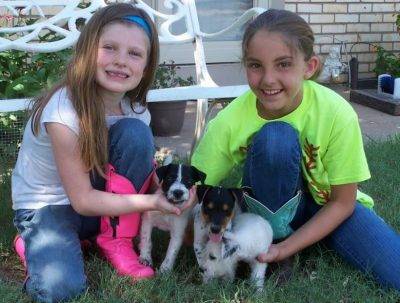 Jack Russell Terriers are not the breed for everyone; they are active dogs that need active families! We look for responsible buyers who have researched the Jack Russell Terrier breed and are ready, willing and able to accept the responsibilities that go along with owning a JRT. We love to keep in touch with our new extended families, and enjoy receiving photos, updates and even visits from our "Hines Hill Alumni".
If you are looking for a wonderful Family Pet / Hunt Terrier ask us about our current available puppies !!