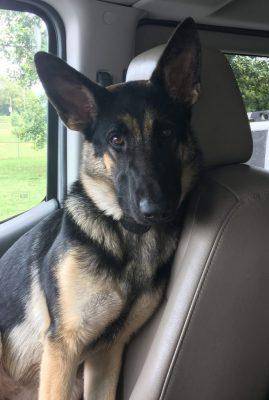 Meet Molly – German Shepherd Dog For Adoption in Franklin TN Near Nashville
[button link="https://pet-net.net/adopt-a-pet/" size="large" variation="hotpink" align="center"]Request to Meet Molly Here![/button]
There is a $75 adoption/rehoming fee. Supplies and vet records will be included.
Questions? Text "Molly Nashville German Shepherd" to (615) 810-0224 or email [email protected]
Have you been looking for a very pretty purebred female German Shepherd puppy for adoption in the Nashville area? Molly has been looking for you. This very sweet 1 year old German Shepherd has a beautiful black and tan coat, and a wonderful temperament. She is the ultimate family companion – looking for the ultimate family to devote herself to.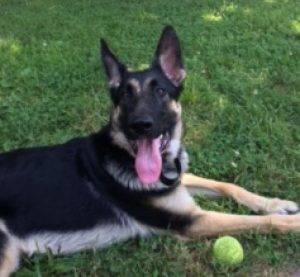 Molly is up to date on shots, house trained, obedience trained and healthy.  She is not spayed as of yet. She was diagnosed with a condition called EPI, which means she has to receive a supplement in her meals to make up for a pancreatic enzyme that her body does not produce on it's own. As long as she receives good care and the right nutrition, along with this supplement, she should live a long, happy and healthy life.
Molly's owners love her to bits. They have come to realize that they are not able to provide her with the level of time, attention, playtime and exercise that this vibrant young dog needs and very much deserves.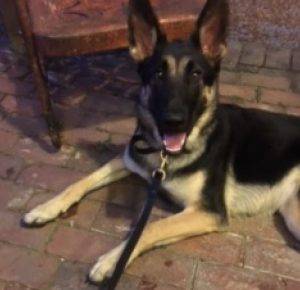 They are dearly hoping to find Molly a loving family who will cherish her and give her what they cannot. They want her to have a better life with a loving family with all the time in the world for her.
Molly will be rehomed with all her supplies and veterinary records. If you have room in your heart, home and life for this gorgeous German Shepherd, Molly can't wait to show you the true meaning of unconditional love.
---
All About Molly – 1 YO Female German Shepherd For Adoption Nashville TN
Location: Franklin, TN, 37064 Near Nashville
Type of Pet: Dog
Breed: German Shepherd
Age: 1 year
Color/Coat Type: Black and tan
Size: 68 lbs
Health Issues: EPI  (Please click on this link. This condition has been diagnosed and is now well controlled by diet and enzymes added to her food. Dogs with EPI will live a long, happy and healthy life as long as they receive the correct diet and enzyme supplements)
Behavior Issues: No
Molly is:
Fully vaccinated, Crate Trained, House Broken, Leash Trained, Obedience Trained
Molly gets along with:
Babies, Toddlers, Small Children, Older Children, Strangers
Personality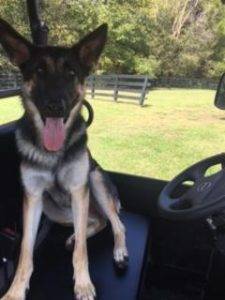 Molly is a very sweet dog. She loves to be outside off leash to run and play. She is house trained and crate trained. Loves to ride in cars and loves other dogs. Obedient to many commands. Friendly to guest.
Food and Diet
Molly is currently on Other
Purina Natural twice a day. 7am and 5pm
Reason For Rehoming
We are an active family and would love for Molly to have a family who could spend more time with her.
How to Adopt Molly – 1 YO F German Shepherd Puppy for Adoption in Nashville Tennessee
If you would like to consider offering Molly a loving, forever home, please fill out our Request To Meet A Pet form here:
https://pet-net.net/adopt-a-pet/
Once received, we will contact you to discuss your request and set up a mutually convenient time to meet Molly and their owner in their home.
Questions? Text "Molly Nashville German Shepherd" to (615) 810-0224 or email [email protected]
Molly is a 1 year old female German Shepherd Dog For Adoption in Franklin TN near Nashville and very close to Brentwood, Brentwood, Spring Hill, La Vergne, Nashville, Smyrna, Columbia, Mount Juliet, Murfreesboro, Goodlettsville, Hendersonville, Dickson, Lewisburg, Lebanon, Shelbyville, Gallatin, Rolling Rivers, Ewingville, Yorktown, Idlewood, River Club Estates, Sturbridge Pointe, Magnolia Place, Westfield Estates, Hill Estates, Charleton Green, Orleans Estates, Buckingham Park, Cadet, Rebel Meadows, McGavock, Boyd Mill Estates and Carnton Plantation, TN.
Adopt this gorgeous and sweet purebred German Shepherd dog near Nashville TN today.