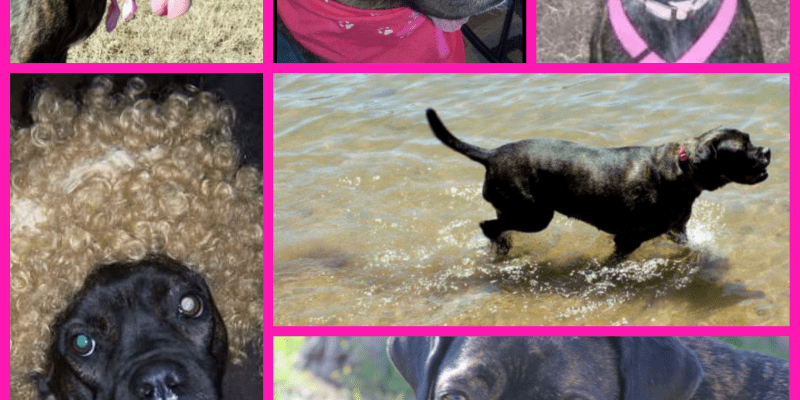 Sweet Female Purebred Brindle Boxer, 9, Seeks Loving Home With No Small Children – Sacramento, CA – Adopt Stella Today!
Hi, My name is Stella!
[button link="#adopt" size="large" variation="hotpink" align="center"]Request to Meet Stella Here![/button]
There is a $40 adoption/rehoming fee. All supplies will be included.
Stella is such a love. So sweet, devoted, well mannered and affectionate. For the past 7 years, she has been her owners' cherished companion, best friend and confidante.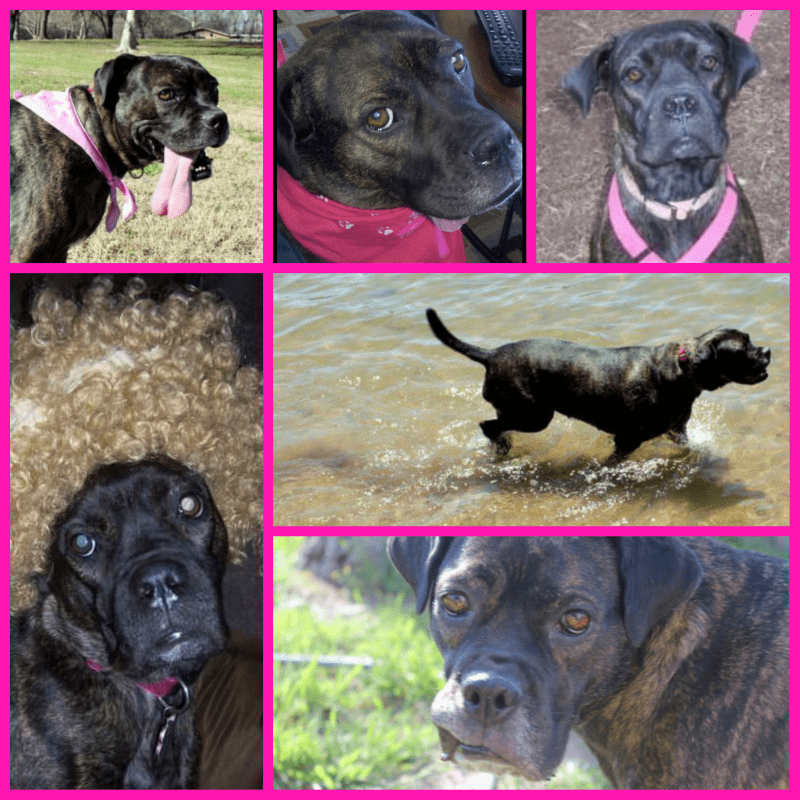 It is with such a heavy heart that Megan, the owner is faced with having to find Stella a new home, but it is for Stella's benefit. Unfortunately Stella has developed an intense fear of small children, and with a 2 and 4 year old in the home, Stella is a nervous wreck. She is one of those dogs that would never hurt a fly, but when the kids are around her, she wants to flee. She is in abject terror of the little tykes.
Clearly, it is in Stellas very best interests to find her a home where there are no little ones to frighten the living daylights out of her. She is looking for a loving home with a single, couple or family with children older than 10. She gets along very well with other dogs and cats, too. She is well behaved, house trained and an absolutely wonderful companion.
Stella is very healthy, spayed, up to date on shots and micro-chipped. She will bring any supplies she has to her new home, and veterinary records will be provided by her owner.
This is a heartbreaking situation for Stella's owner, and she would very much love to keep in touch with her in her new home. Hopefully her new owners will welcome this contact.
If you have room in your heart and home for one beautiful Boxer girl, and can provide her with an environment where she will feel safe and be cherished, please offer her a loving new home today.
---
All About Stella
Location: Antelope, CA, 95843 (Near Sacramento)
Type of Pet: Dog
Breed: Boxer
Age: 9
Color/Coat Type: brown brindle
Size: 53 pounds
Health Issues: No
Behavior Issues: No (Just very fearful of small children)
Stella is:
Spayed, Microchipped, Fully vaccinated, House Broken, Leash Trained, Obedience Trained
Stella gets along with:
Older Children, Adults Only, Dogs, Cats
Personality
When not stressed out or anxious: Stella is loving, mellow, gentle, and compliant. When stressed out, Stella is: nervous, pacing, tail-tucked, shaking, and non-compliant. Overall, Stella is a people pleaser. She loves her family and is gentle with us all. She'd never harm a fly.
She gets along with cats, dogs, and kids, but is fearful of kids. Even that being said, she allows them near her, to pet her, and sit with her. She doesn't like when they move quickly near her or make loud noises.
Food and Diet
Stella is currently on Other
Nutro Max Senior Recipe with Chicken. Stella is fed once daily in the mornings.
Reason For Rehoming
For all the above listed behavior issues. I adopted Stella when she was 18-mos old, she's now 9-yrs and 4-mos old. She is the love of my life. I had my first child 4-yrs ago and another child within 17-mos. Now that the children are 4 and 2, Stella is fearful all the time.
She has her tail tucked at all times. She attempts to escape her house, escape the yard, find hiding spots in the house at all times the kids are home. If I work from home when the kids are at school, she's the best-behaved dog. But, the moment the kids are home, she's stressed beyond belief.
My heart breaks for her and I want her to be happy at this stage in her life. I've attempted behavioral strategies to reinforce appropriate behavior when near the kids and I am not able to control her environment enough to not make her anxious near the kids. They live in my home, afterall, and I can't change that.
How to Adopt Stella
If you would like to consider offering Stella a loving, forever home, please fill out our Request To Meet A Pet form below. Once received, we will contact you to discuss your request and set up a mutually convenient time to meet Stella and their owner in your home.