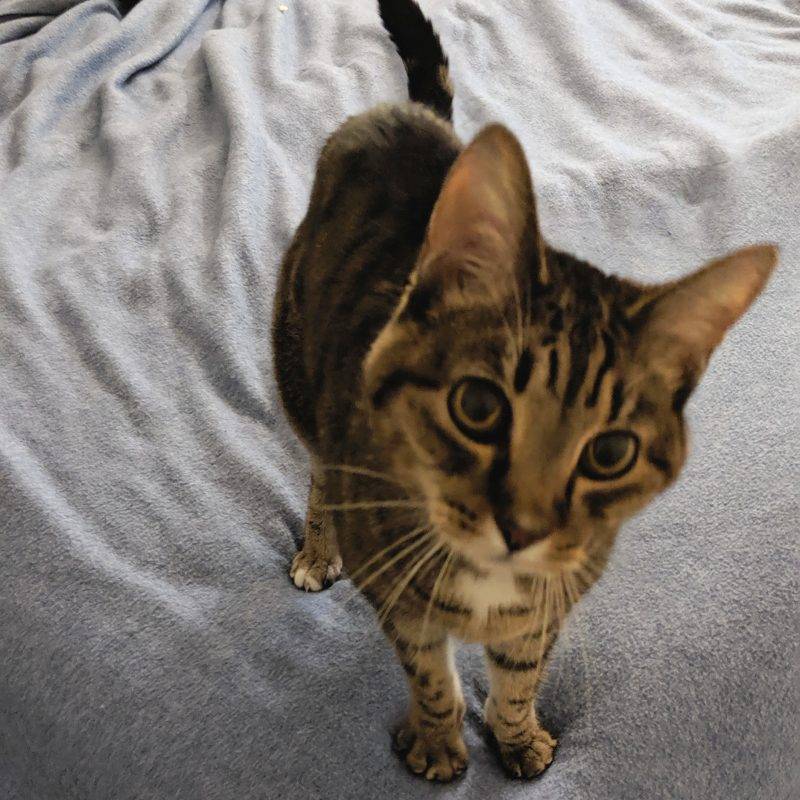 Meet Josie, Brown Tabby Cat For Adoption in Whitestown IN
Josie is a Female Brown Tabby Cat for adoption to a very loving home in or near Whitestown, IN. This very special Brown Tabby Cat is 16 years old and weighs about 8 pounds. Despite being a teenager, Josie is in good health. She has been spayed and is up to date on shots. Josie has Hyperthyroidism for which she takes medication. This will be supplied by her owner's daughter for as long as needed.
Josie is an amazingly cuddly little cat. She has a purr that steals your heart. It is rare to find such an affectionate and companionable little cat.