3 YO Male Purebred Brindle French Bulldog For Rehoming in Dallas, Texas – Adopt Jax Today!
Hi, My name is Jax!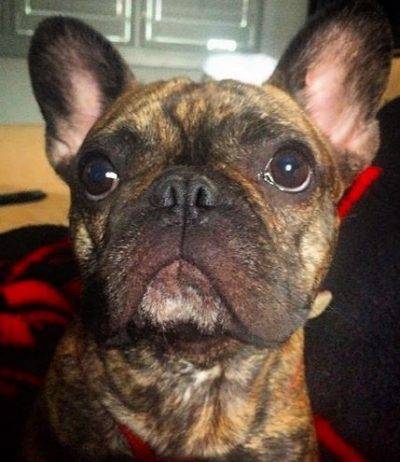 There is a $100 adoption/rehoming fee. All supplies will be included.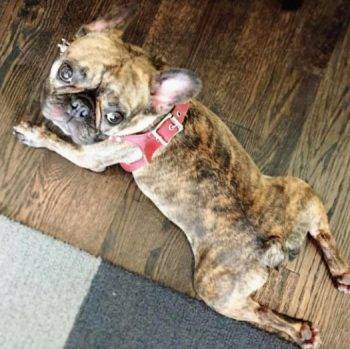 Jax is a 3 year old male purebred brindle French Bulldog (Frenchie). He is being rehomed by his owners, who has been overwhelmed with raising children, and simply cannot provide Jax with the time, attention, exercise, care and playtime he needs and very much deserves.
Jax is very healthy, aside from minor allergies which are very common in Frenchies. Jax is neutered, up to date on his shots, and microchipped.
Jax gets along with everyone. He likes cats and other dogs, and is great with kids. He has been house trained and is also obedience trained and walks well on a leash. In other words: The PERFECT dog!
Jax is looking for owners who can make him their focus. He would love to be the center of your world. He would appreciate a securely fenced back yard, and owners with lots of time to spend with him. He's a great dog and can't wait to meet you!
---
ALL ABOUT JAX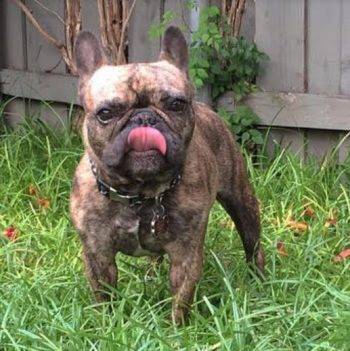 Location: Dallas, TX, 75209
Type of Pet: Dog
Breed: French Bulldog
Age: 3 years
Color/Coat Type: Brindle / Short
Size: 22 lbs.
Health Issues: Allergies
Behavior Issues: No
Jax is:
Neutered, Fully vaccinated, Crate Trained, Litter Trained, House Broken, Leash Trained, Obedience Trained
Jax gets along with:
Toddlers, Small Children, Older Children, Dogs, Cats, Small Animals, Pet Birds, Horses, Strangers
Personality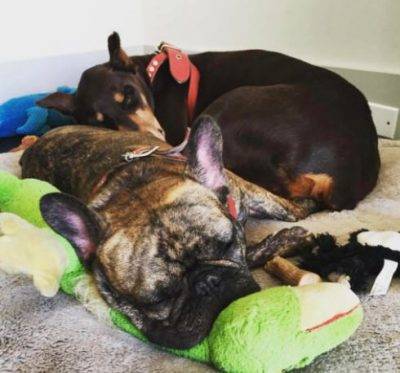 Jax loves to sleep and cuddle. He goes to the bathroom outside on command, great on a leash, great around other dogs and people, house broken, and extremely loving.
Food and Diet
Jax is currently on Other
Purina Beneful
Reason For Rehoming
Our older Doberman has health issues and my wife is pregnant with our second baby in the last year. We are overwhelmed and can no longer provide the love that Jax needs.
How to Adopt Jax
If you would like to consider offering Jax a loving, forever home, please fill out our Request To Meet A Pet form here:
http://pet-net.net/adopt-a-pet/
Once received, we will contact you to discuss your request and set up a mutually convenient time to meet Jax and their owner in their home.