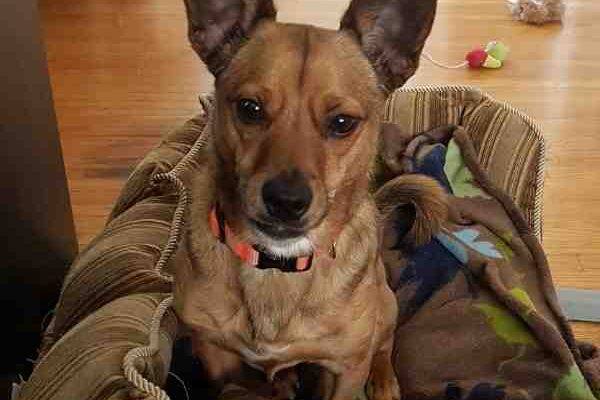 Chihuahua Mix For Adoption in Calgary AB – Supplies Included – Adopt Scooby
Chihuahua Mix For Adoption in Calgary AB – Supplies Included – Adopt Scooby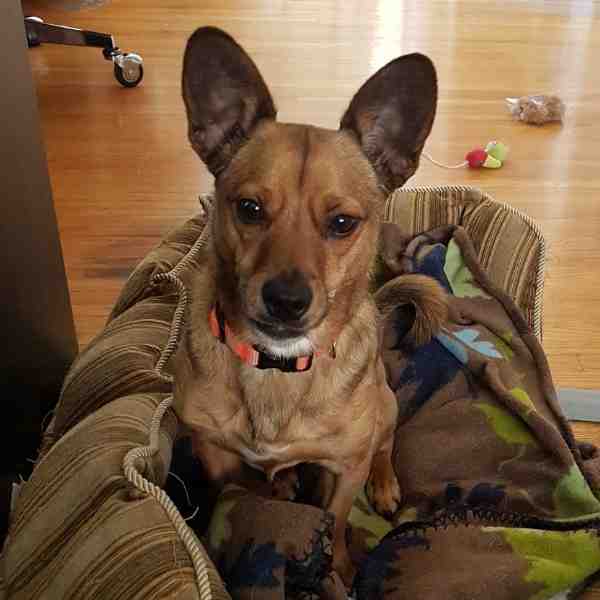 Meet Scooby, Chihuahua Mix Dog For Adoption in Calgary Alberta
Have you been looking for a Chihuahua for adoption in Calgary and area? Scooby is a very handsome cocoa colored Chihauhua mix in urgent need of a loving new home. He is only 2 years old, fixed, up to date on shots, tattooed and house broken. He is also leash trained and will sleep in his crate at night.
Scooby's owner passed away, leaving him an orphan. He has been staying with his owners Son and his family, but it has become clear that Scooby is not good with small children.
Scooby's ideal home will be with a retired or work from home dog lover who can give him the lifestyle he deserves. He wants someone to whom he can stick like Velcro. He wants to be you lap dog, confidante, bedmate, playmate, exercise buddy and couch mate.
His ideal home will be with just 1 special dog lover for Scooby to adore and who will love him right back. He's a great little dog that deserves to have a forever home where he is cherished – warts and all.
If you have room in your heart and home for Scooby, please get in touch with Pet Adoptions Network using the form link below. He can't wait to meet you and charm his way into your heart. Adopt Scooby today!
How To Adopt Scooby
If you are interested in meeting this special Chihuahua For Adoption in Calgary Alberta, please fill out our online meeting request below. Once received and reviewed, our staff will ask the pets owner to reach out to you and arrange a meeting.
There is a $150 adoption/rehoming fee. Some supplies and veterinary records will be included.
Questions about Scooby? Contact our Chihuahua Dog rehoming team today.
Text "Scooby" to (888) 833-2128 or email [email protected]. We look forward to hearing from you.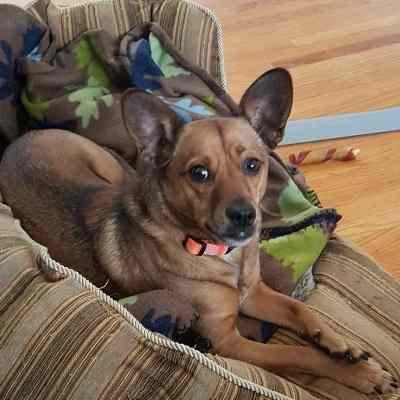 All About Scooby – Chihuahua Dog For Adoption in Calgary Alberta
♥ Name of Pet: Scooby
♥ Location: Calgary, Alberta, T3G 3K1
♥ Type of Pet: Dog
♥ Breed of Pet: Chihuahua mix
♥ Color / Coat Type: brown
♥ Age of Pet: 2 yo
♥ Size of Pet: 15 lbs
♥ Health Problems: no
♥ Behavior Issues: aggressive towards other dogs. Does not like small children.
♥ Gets along with: Older Children, Adults Only
♥ Pet is: Fully vaccinated, House Broken
♥ Food: Other
He eats anything and everything.
Scooby's Personality
Completely house trained. Travels very well. Very food motivated so highly trainable. Knows basic commands. Possessive of food and sleeping area.
Why is Scooby Being Rehomed?
This dog was recued by my boyfriend's dad who passed way December 31 2020. But I have 2 young children and can't keep the dog bc he bites. Need to find a home without children.
Scooby's Perfect Adoptive Home Will Be:
Scooby needs to be a cherished "only pet" in a home where there are no small children. He loves to go for walks and is polite and well behaved when meeting new people. He does need to be watched with small children. He is fearful of them and will nip if he feels cornered.
---
Scooby – Chihuahua Dog For Adoption in Calgary Alberta
Scooby is a Chihuahua Dog for rehoming in Calgary, Alberta. He is located near the following towns and cities in Alberta:
Airdrie AB,
Cochrane AB,
Crossfield AB,
Okotoks AB,
Irricana AB,
Black Diamond AB,
Strathmore AB,
Carstairs AB,
High River AB,
Didsbury AB,
Olds AB,
Nanton AB,
Sundre AB,
Three Hills AB,
Vulcan AB,
Adopt this Chihuahua Dog in Calgary Alberta today.