Pet Rehoming – Dog Rehoming – Private Miniature Pinscher Adoption Rehoming


Minpin Rehoming, Adoption and Rescue
Dedicated to finding good homes for preloved Miniature Pinschers and Minpin mix dogs and puppies throughout the USA and Canada. Miniature Pinscher rehoming.
Need to Find a Good Home For Your Minpin Dog or Puppy?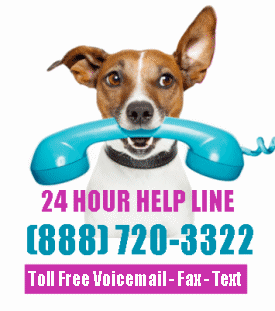 Pet Rehoming Network offers expert help in rehoming Miniature Pinscher dogs and puppies throughout the USA and Canada. If you need help finding your canine companion a good home safely, effectively and permanently, please request our dog rehoming services today!
Questions about our Minpin dog rehoming services? Click Here!
Miniature Pinscher Dogs and Puppies for Private Adoption By Owner
Looking to adopt a Minpin or Miniature Pinscher mix dog or puppy near you? Pet Rehoming Network showcases pre-loved dogs and puppies being offered for rehoming by their owners, who can no longer keep or care for them due to circumstances beyond their control.
Find Minpin dogs for private adoption by owner in the USA and Canada. Adopt a pre-loved Miniature Pinscher today.
 Why Adopt A Minpin Privately?
When you adopt a Miniature Pinscher from the owner, you benefit by getting to learn all about the dog's history and personality from those who know it best. Most of the dogs we showcase are house-broken, healthy and up to date on shots and other routine vet care. Many are obedience trained, leash trained and crate trained. And most of our pre-loved Minpins come with any supplies and accessories the owner has on hand for them, including food, treats, preventative medications for issues such as fleas and ticks, beds, crates, leashes, collars, toys and more.
By adopting a Miniature Pinscher privately, directly from the owner, you are helping shelters and rescues by letting them focus on abused, abandoned and neglected animals in dire need of their help.
Browse through the listings below to learn about Minpins (and Miniature Pinscher mixes) that we currently have available. Don't see the dog of your dreams? Get on our waiting list, and we will contact you as soon as a suitable Minpin comes available near you.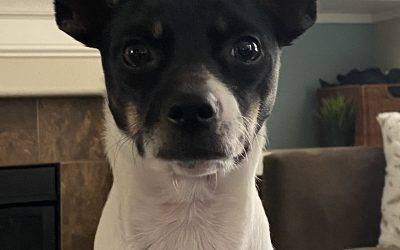 Adorable Chihuahua Minpin (Chi-Pin) Puppy For Adoption in Wilsonville Oregon – Supplies Included – Adopt Fritz Fritz is a gorgeous black and white colored Chi-Pin (Chihuahua and Miniature Pinscher) dog for adoption in Wilsonville OR. Adopt Fritz today....
read more
Questions About Rehoming Your Miniature Pinscher?