Meet Luna, Affectionate Orange Tabby Cat For Adoption in Cape Elizabeth Maine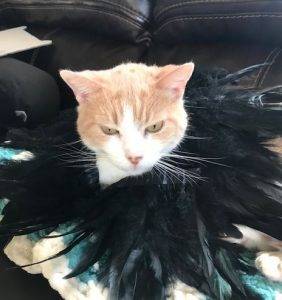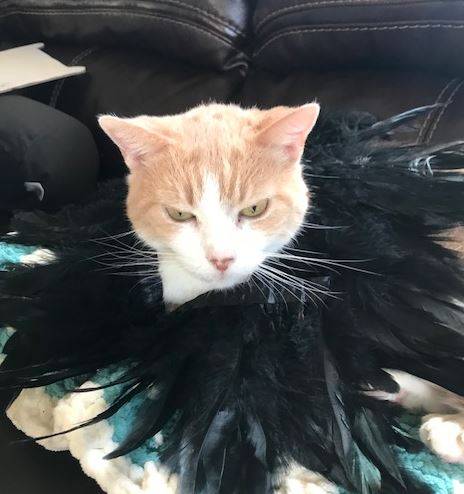 Luna is a very special Orange Tabby Cat for adoption in Elizabeth, Maine ME. She is a glorious golden bundle of purrs and snuggles.. Just 3 years old and 11 pounds, Luna has been spayed, is up to date on shots and in excellent health. She is a clean and well behaved tabby cat the lives just to be cuddled up on your lap.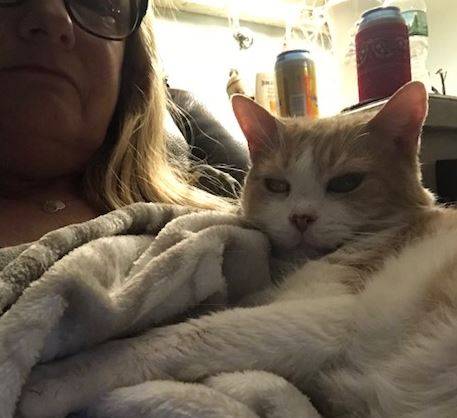 Luna is good with children and cat-friendly dogs. She is being rehomed due to severe allergies. Please offer this terrific tangerine tabby the loving, forever home she needs and deserves today.
Request to Adopt Luna Here
There is a $40 adoption/rehoming fee. Supplies and veterinary records will be included.
---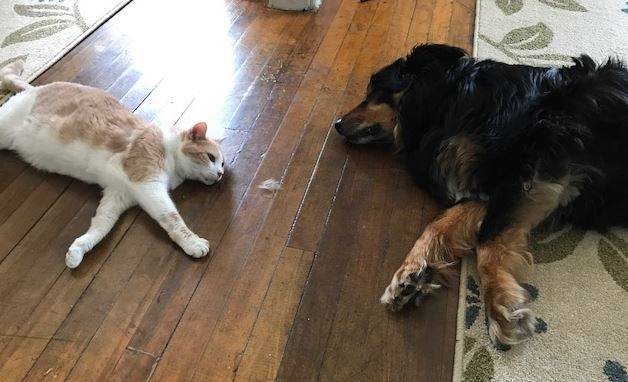 All About Luna – Orange Tabby Cat For Adoption in Cape Elizabeth, Maine
♥
Name of Pet:
Luna
♥
Location:
Cape Elizabeth, Maine
, 04107
♥
Type of Pet:
Cat
♥
Breed of Pet:
Domestic Shorthair
♥
Color / Coat Type:
Orange Tabby Cat
♥
Age of Pet:
3yrs
♥
Size of Pet:
11 lbs
♥
Health Problems:
No
♥
Behavior Issues
: No
♥
Gets along with:
Babies, Toddlers, Small Children, Older Children, Adults Only, Dogs, Small Animals
♥
Pet is:
Neutered, Fully vaccinated, Litter Trained, House Broken
♥
Food:
Other
There is a $40 adoption/rehoming fee. Some supplies and veterinary records will be included.
Questions about Luna?? Text "Luna" to (888) 833-2128 or email AdoptLuna@cat-lover.us
Luna's Personality
Luna is very lovable, luvs to sit on my lap and cuddle. Very calm and quiet.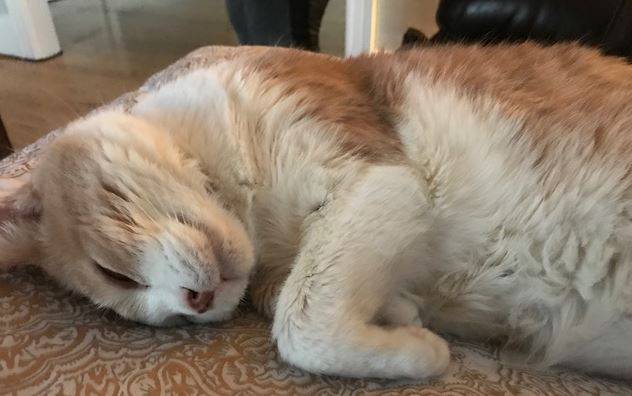 Would love to find a great home for Luna, she would be a great companion for a single person that is home a lot
Why is Luna Being Rehomed?
Moving in with my son and grandson is allergic to cats
Luna's Perfect Adoptive Home Will Be:
Luna is such a friendly and laid back cat that she would fit in well into almost any home. She is very people-oriented and loves to cuddle with you. Ideally someone who is able to give her lots of love and attention. She is good with respectful children, and enjoys the company of cat-friendly dogs. Luna will add a lot of love and companionship to her new home and would make a wonderful therapy cat.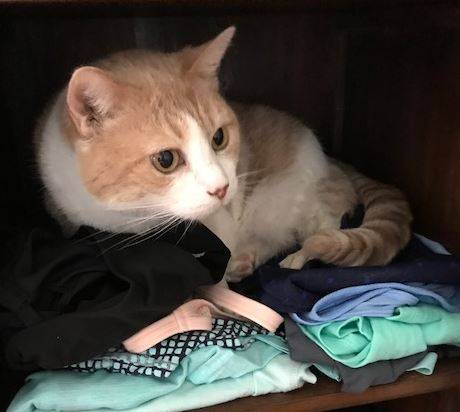 How To Adopt Luna the Orange Tabby Cat in Elizabeth Maine
If you are interested in adopting this sweet young female Ginger and White Tabby Cat in Cape Elizabeth Maine, please fill out our online meeting request here. Once received and reviewed, our staff will ask the pets owner to reach out to you and arrange a meeting.
Luna – Orange Tabby Cat For Adoption in Cape Elizabeth Maine
Luna is an orange tabby cat for rehoming in Cape Elizabeth, Maine. She is located near the following towns and cities in Maine:
South Portland, ME Scarborough, ME Portland, ME Old Orchard Beach, ME Westbrook, ME Falmouth, ME Saco, ME Biddeford, ME Gorham, ME Yarmouth, ME Buxton, ME
Freeport, ME Kennebunk, ME Standish, ME Gray, ME Pond Cove, ME Elizabeth Park, ME Delano Park, ME Higgins Beach, ME Cape Cottage, ME Mountainview Park, ME Stanwood Park, ME
Loveitts Field, ME Pleasant Hill, ME Meeting House Hill, ME Rigby, ME Broadview Park, ME Cushing Island, ME Knightville, ME Willard Square, ME Fort Levett, ME South Portland, ME
Adopt this affectionate orange tabby cat today.