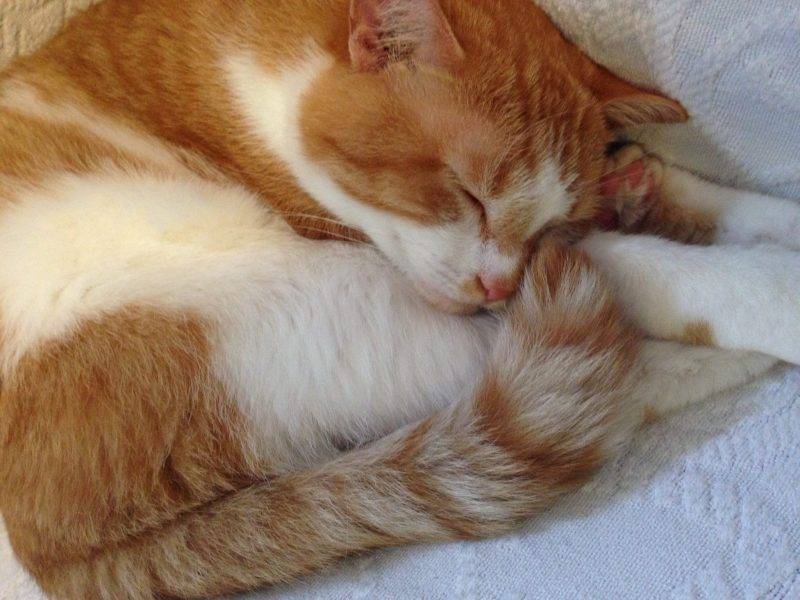 ADOPTED – Orange Tabby Cat Kansas City MO – Marmalade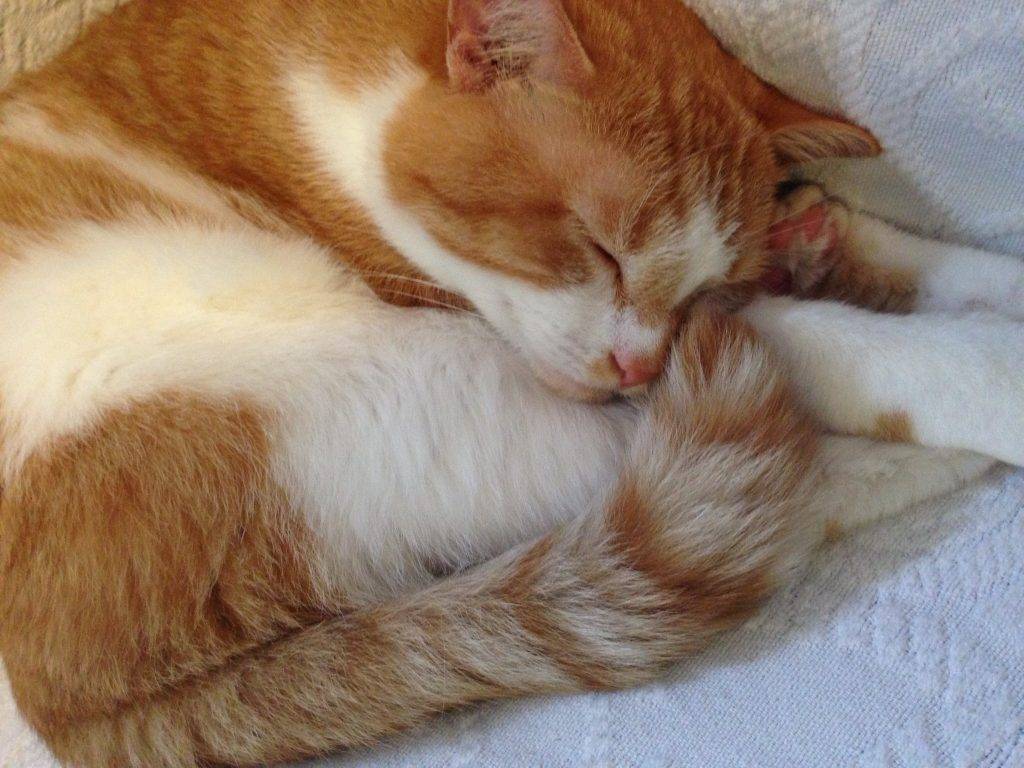 Marmalade Has Been Adopted
Marmalade is a Male Orange Tabby Cat for adoption to a very loving home in or near Kansas City Missouri. This very special boy is 9 years young and weighs about 12 pounds. Marmalade is in good health. He is neutered, up to date on shots and well behaved. He will be bringing all of his cat supplies with him to his new home. All you will need to add is love and a safe, happy and healthy home for him.
Marmalade is as sweet as his name suggests! He loves to be near his humans and is very cuddly and affectionate. He is laid back and will easily let his owner trim his nails, pick him up and carry him around. He is a gentle and very cute cat that adds so much love, joy, laughter and companionship to the lives of the people he cares about. Marmalade is good with adults and older children. He becomes anxious around other cats and dogs, so needs to be the only pet in the hoouse.
Marmalade is being placed for adoption by owner for the following reason:
Marmalade is used to being an only cat. With the addition of 2 other cats in the home, he has become anxious and territorial. Marmalade is a cat that loves to have his owners all to himself. He is the ultimate lap cat. Currently, he is seqestered in the basement, away from the other cats, but also away from the companionship and affection he thrives on. His owners want the best for this handsome Orange tabby cat, and are dearly hoping to find a loving home for him where he can be the only pet in the house.
Marmalade's ideal home will be with a single or couple who have lots of time to spend with him, no other pets, and no small children. In the right situation, you won't find a more affectionate and engaging feline companion. He is easy to care for and a joy to spend time with. If you have the right situation for Marmalade, please reach out and offer him his forever home. He can't wait to purr his way into your heart and home.
Need to rehome a cat in Kansas City? Contact our Kansas City MO Cat rehoming team today.
---
All About Marmalade – Orange Tabby Cat For Adoption in Olathe KS
Name of Pet: Marmalade
Location: Olathe, KS, 66061
Type of Pet: Cat
Breed of Pet: Domestic short hair Orange Tabby Cat
Sex of Pet: Male
Age of Pet: 9yrs
Spayed/Neutered?: Yes
Health Problems: No
Behavior Issues: No
Up To Date on Vaccinations: Yes
Gets along with cats: No
Gets along with dogs: No
Good with Children?: Yes (Best with older, gentle and respectful children)
House Broken or Litter Trained?: Yes
Accessories Included: Travel crate. Scratching post. His two litter boxes. His food and water dishes. His two beds. (yes, he's kind of spoiled) Written proof of current vaccines.
Marmalade's Personality
Affectionate. Vocal interaction. Cute. Loves to be handled/loved. Let's me trim his front claws.
Marmalade's Current Home Environment
Quiet home now. Single divorced male with one other "primary" cat.
Marmalade's Current Family:
Divorcing wife of many years. We both acquired 2 cats each while separated, then reunited. Cats didn't really care for that!
Marmalade's Favorite Toys, Foods, Activities?
Likes toy mice. Playing with anything on a string lead. Laser lights. Loves "Temptations" treats. Also likes chasing milk jug rings around on linoleum floors.
Cute Marmalade Story:
Marmalade appears to be wearing "short shorts". When he walks away from you, he has orange shorts on over his white legs!
Why is Marmalade Being Rehomed?
Marmalade can be territorial with other cats around. My primary cat is comfortable now living on his own not sharing with other cats. Marmalade has been staying in the basement and deserves a better home with accessible people to love and purr on.
Marmalade's Perfect Adoptive Home Will Be:
Marmalade would love to have sole access to a single person with no other pets. He does not share his beloved owner with other pets well. He will give non stop love and affection to any small family in need of a cute lil cuddly fur ball! Marmalade is mature enough he doesn't go crazy like kittens.
Additional Comments:
I'd like to hear a couple reports on Marmalade the first year.
Need to rehome an Orange Tabby Cat? Contact our Orange Tabby Cat rehoming team today.
Marmalade – Orange Tabby Cat Rehomed in Olathe KS
Marmalade is an Orange Tabby Cat for private adoption by owner in Olathe KS. This pet is located close to the following towns and cities in Kansas and Missouri:
Kansas City MO.
Lenexa KS,
Gardner KS,
Overland Park KS,
Merriam KS,
Shawnee KS,
Leawood KS,
Prairie Village KS,
Mission KS,
Grandview MO,
Belton MO,
Kansas City KS,
Kansas City MO,
Raymore MO,
Raytown MO,
Lawrence KS,
Lackmans KS,
Clare KS,
Bonita KS,
Morse KS,
Craig KS,
Lenexa KS,
Gardner KS,
Ocheltree KS,
Monticello KS,
Stanley KS,
Zarah KS,
Spring Hill KS,
Elmhurst KS,
Frisbie KS,
Coldspur KS,
Loring KS,
De Soto KS