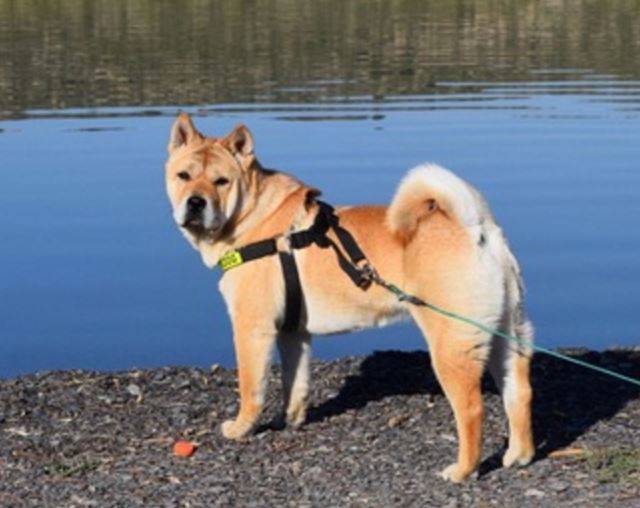 Meet Pee Pee – A Chow Chow Shar Pei Shiba Inu Mix Dog For Adoption in Everett Washington, Near Seattle
There is a $150 adoption/rehoming fee. Supplies and vet records will be included.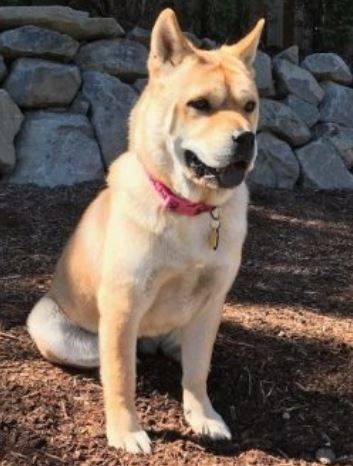 Pee Pee is like a rare jewel from the Orient! She is an exquisite designer dog bred in China – a delightful mix of Shiba Inu, Chinese Shar-Pei and Chow Chow. You can easily see all three dog breeds in her beautiful face.
Pee Pee is only 2 years old. She is very healthy. She has a thick, double coat that is fawn colored with accents of red. She has perky, Shiba Inu ears, and just the slightest hint of wrinkles from the Shar Pei side of the family.
Pee Pee is already very well trained and obedient. She loves to be with her humans, but is also quite happy to entertain herself in the back yard, sniffing around, playing with her toys, and generally doing "dog stuff".
Pee Pee's owners are faced with a very distressing and difficult situation. They have to relocate, and are not able to bring Pee Pee along with them. They love her dearly, and want the very best for their precious girl.
Pee Pee's owners would love to see her in an active family where she will be cherished. She loves to go places with you, and is good in the car. She is also leash trained and very much loves to go for walks. Above all, her owners want her to be placed in a home where she will receive the attention, care, nutrition and unconditional love she needs and very much deserves – a family who will keep her safe, happy and healthy for the rest of her life.
Pee Pee is good with other dogs, but is not a good choice for homes with cats, as she likes to chase them. She would be a good choice for a family with older, respectful children. Pee Pee will need to be placed in a home with a securely fenced back yard, preferably with homeowners. She will be rehomed with all her supplies and vet records.
If you would like to offer Pee Pee a loving home, please fill out our online meeting request form. Once received and reviewed, Pee Pee's owners will contact you to make arrangements to meet.
---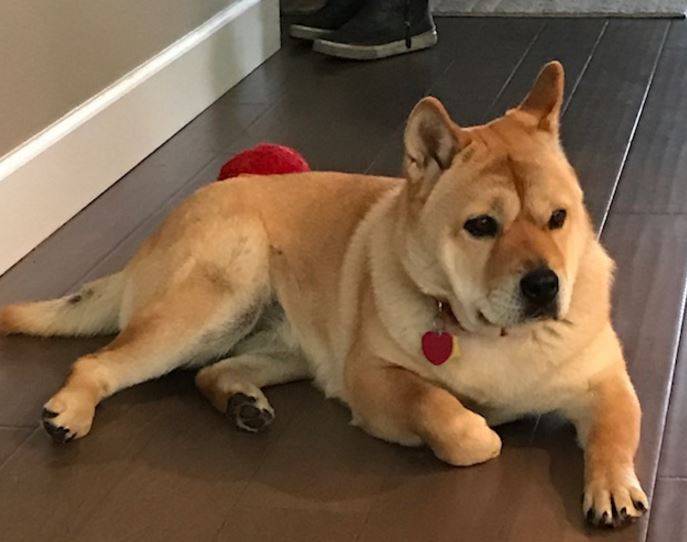 All About Pee Pee – Chinese Designer Dog For Adoption in Everett WA Near Seattle
Location: EVERETT, WA, 98208
Type of Pet: Dog
Breed: chow/shar-pei/sheba inu
Age: 2 yrs
Color/Coat Type: tan & white double coat medium length
Size: 43 pounds
Health Issues: no
Behavior Issues: no
Personality
PeePee is a very well behaved sweet dog. She's very easy going but a little independent at times. Really likes the back yard either sniffing all the smells or playing with her toys. Always ready to take a walk ,go to the dog park or just go for a ride in the car. She can be a little reluctant to take a bath. Once we get her in the tub she is fine.
Food and Diet
Pee Pee is currently on Hills Science Diet
Kirkland chicken & rice formula/lamb & rice formula 1/2 can in evening
Reason For Rehoming
We are going to relocate and dogs are not allowed. Also we think she needs someone or a family that is more active than us.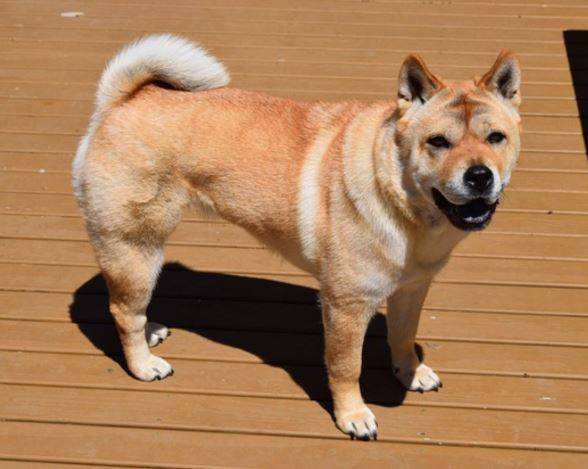 How to Adopt Pee Pee
If you would like to consider offering Pee Pee a loving, forever home, please fill out our Request To Meet A Pet form here:
https://pet-net.net/adopt-a-pet/
Once received, we will contact you to discuss your request and set up a mutually convenient time to meet Pee Pee and their owner in their home.
Pee Pee is a 2 year old healthy female Shar-Pei Chinese Wrinkle Dog Chow Chow Shiba Inu mix for adoption in Everett WA near Seattle and close to West Lake Stevens West Lake Stevens Marysville Mukilteo Snohomish Mill Creek North Marysville Martha Lake North Creek Alderwood Manor Lynnwood Monroe Mountlake Terrace Edmonds Esperance Bothell Everett Junction Lowell Delta Junction Cavalero Corner Darlington Edgewater Fobes Hill Casino Corner Priest Point West Lake Stevens Intercity Marysville Shaker Church Mukilteo Mission Beach Nelsons Corner Tulalip Bay WA Washington. Adopt this healthy Chinese designer dog today.