CADBURY AND TOBLERONE HAVE BEEN REHOMED
Questions about rehoming a cat in Austin??
Contact our Austin cat rehoming team. Call or text  (888) 833-2128 or contact us here.
We look forward to helping find a good home for your cat or kitten.
---
Meet Cadbury and Toblerone, Birman cats Rehomed in Austin TX
Cadbury and Toblerone are a stunning bonded pair of male purebred Birman cats Rehomed near Austin, Texas. These 2 year old siblings are fixed, up to date on vaccinations, and very healthy. Both cats are very cuddly and affectionate, with extremely nice personalities. They are OK with older children, but toddlers send them hiding under the bed! They have not been around other cats or dogs, so it would be best for them to go to a home where they can be the only pets.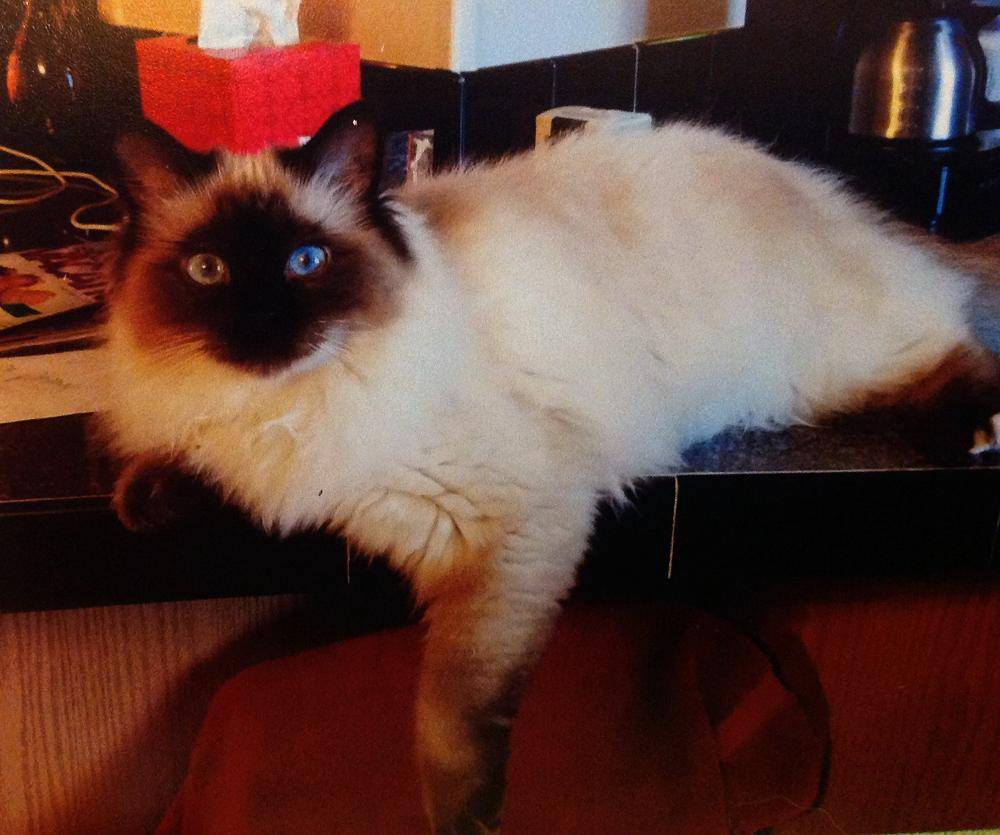 Cadbury and Toblerone will be rehomed with all supplies and vet records. Their owners are rehoming the cats because they are doing a lot of traveling, which makes it difficult to give these beautiful Birman cats the time, attention and affection they need and very much deserve.
The ideal home for Cadbury and Toblerone will be with cat lovers who are retired or work from home, and who can give them lots of playtime and attention. These Birman cats are wonderful companions that will add love, joy, laughter and companionship to their new owners. The new owners must agree never to have the cats declawed, and to always keep them indoors, safe, happy and healthy.
---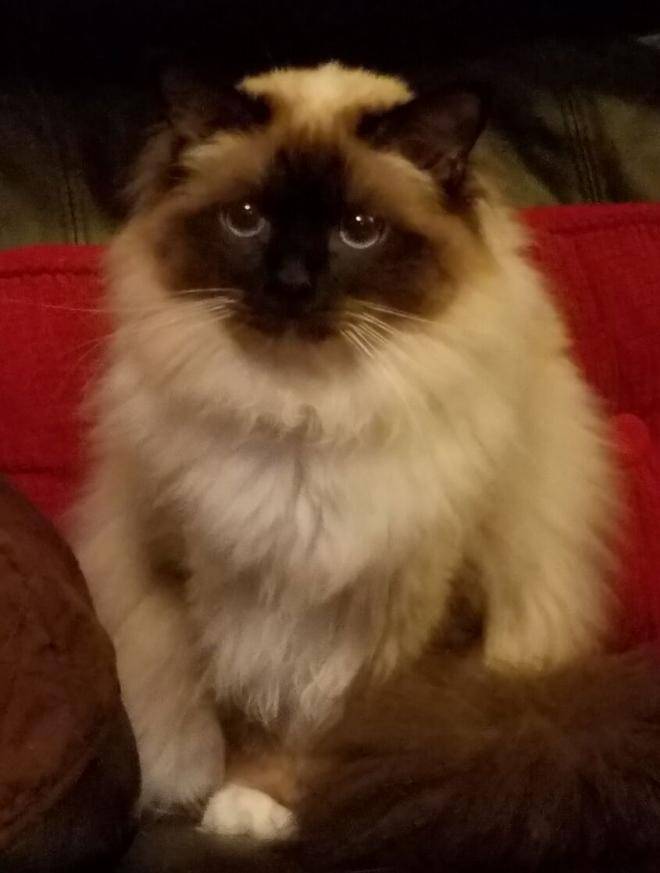 All About Cadbury and Toblerone – Birman Cats Rehomed in Austin Texas
♥ Name of Pet: Cadbury and Toblerone
♥ Location: Austin, TX
♥ Type of Pet: Cat
♥ Breed of Pet: Both are purebred Seal Point Birman cats
♥ Color / Coat Type: White with chocolate in coat. Chocolate face
♥ Age of Pet: Both were 2 yrs old in April
♥ Size of Pet: 8 lbs and 9.5 lbs
♥ Health Problems: No
♥ Behavior Issues: No
♥ Gets along with: Small Children, Older Children, Strangers
♥ Pet is: Neutered
♥ Food: Other
They both eat Blue dry cat food for Indoor cats. The kind that helps with hair balls. Red bag. I offer them an occasional can of Blue "Healthy Gourmet" cat food. Their fav right now is the flaked Chinken Entree.
Toby will usually eat just about anything. Cadbury is way more finicky.
---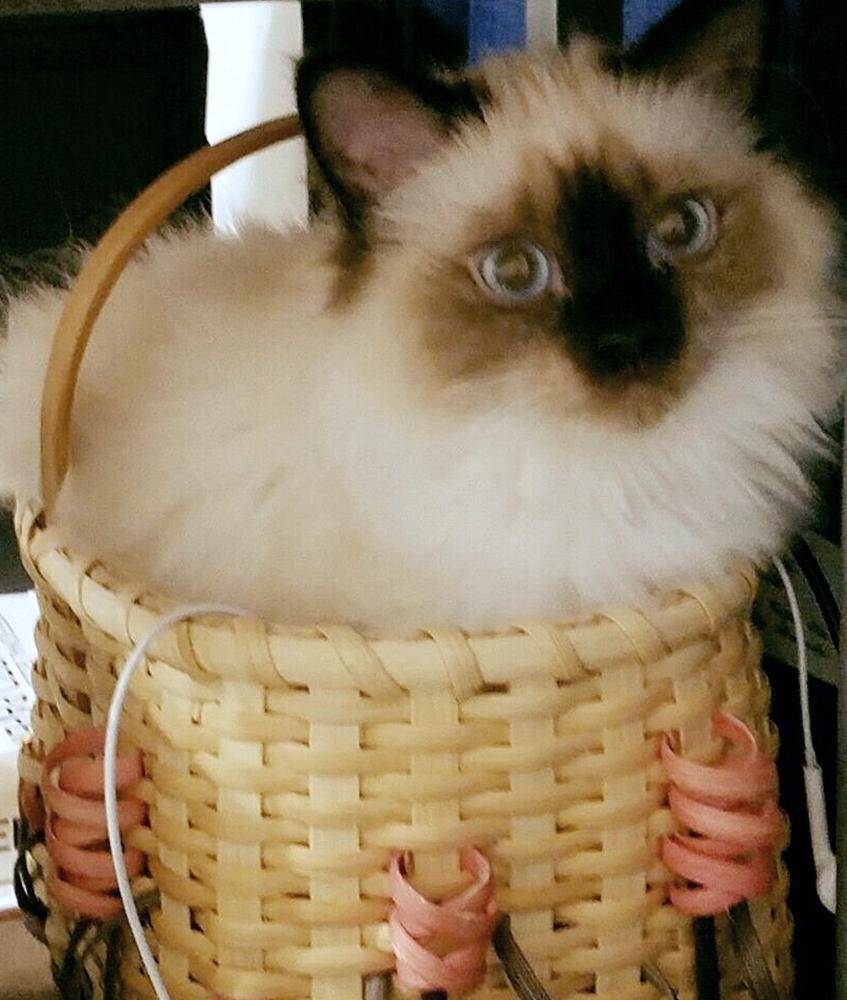 Cadbury and Toblerone's Personalities
Cadbury is a sweet loving cat that loves being held. He is also curious and mischievous.
Toblerone (Toby) is way more calm. Likes to be held when he wants to…only. Mostly when you are standing, not sitting, lol. They both love rubbing up next to you when you are still. They both love following you around the house and being wherever you are.
They are both the sweetest cats I've ever know. Personalities are outstanding. They are also inseparable because they have been together always. They love each other very much, and always play and groom one another. These cats do not have a second coat like a Persian and a Ragdoll. Much easier to groom, and don't have to groom as often.
Cadbury and Toblerone have not been around other cats or dogs at all. They usually hide when someone comes over for the first 15 mins or so, and slowly come out to investigate. Toby is more shy and sometimes takes a bit longer. We have grandchildren. They usually hide from the toddlers, but are okay with the older children.
They are both up to date on shots They do not currently have chips.
Why are Cadbury and Toblerone Being Rehomed?
They shed, and my husband does not like the hair around. Also, we are gone a lot with traveling and disaster relief with our church. Cats tie us down.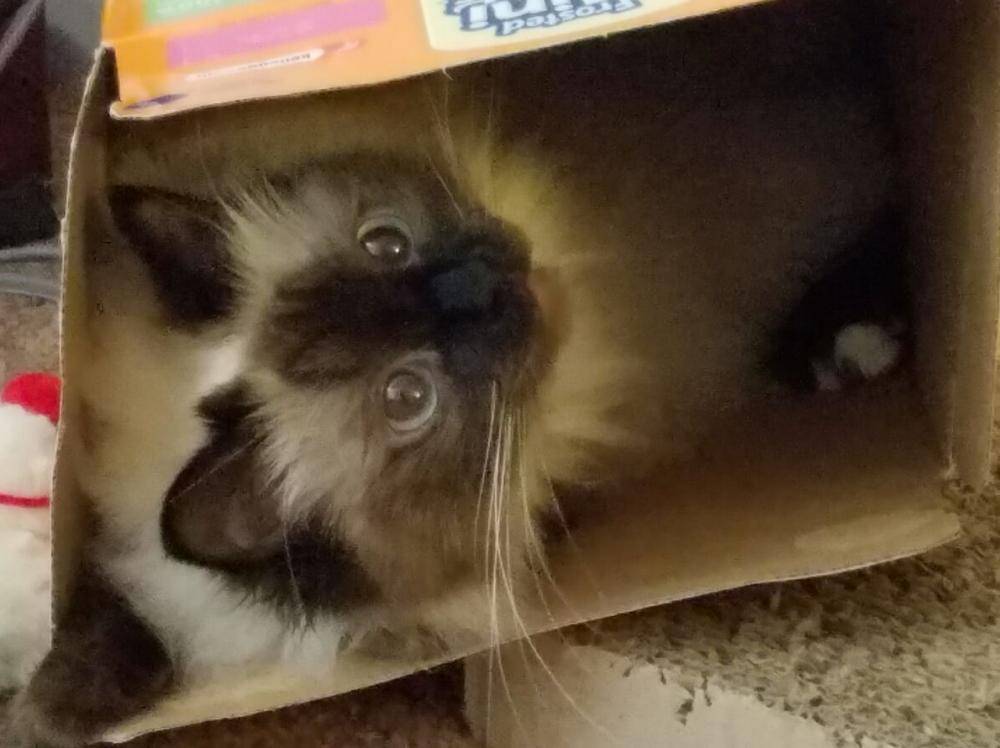 How To Adopt Cadbury and Toblerone – Birman Cats Near Austin TX
If you are interested in adopting this special pair of Birman cats in Austin TX, please fill out our online meeting request below. Once received and reviewed, our staff will ask the pets owner to reach out to you and arrange a meeting.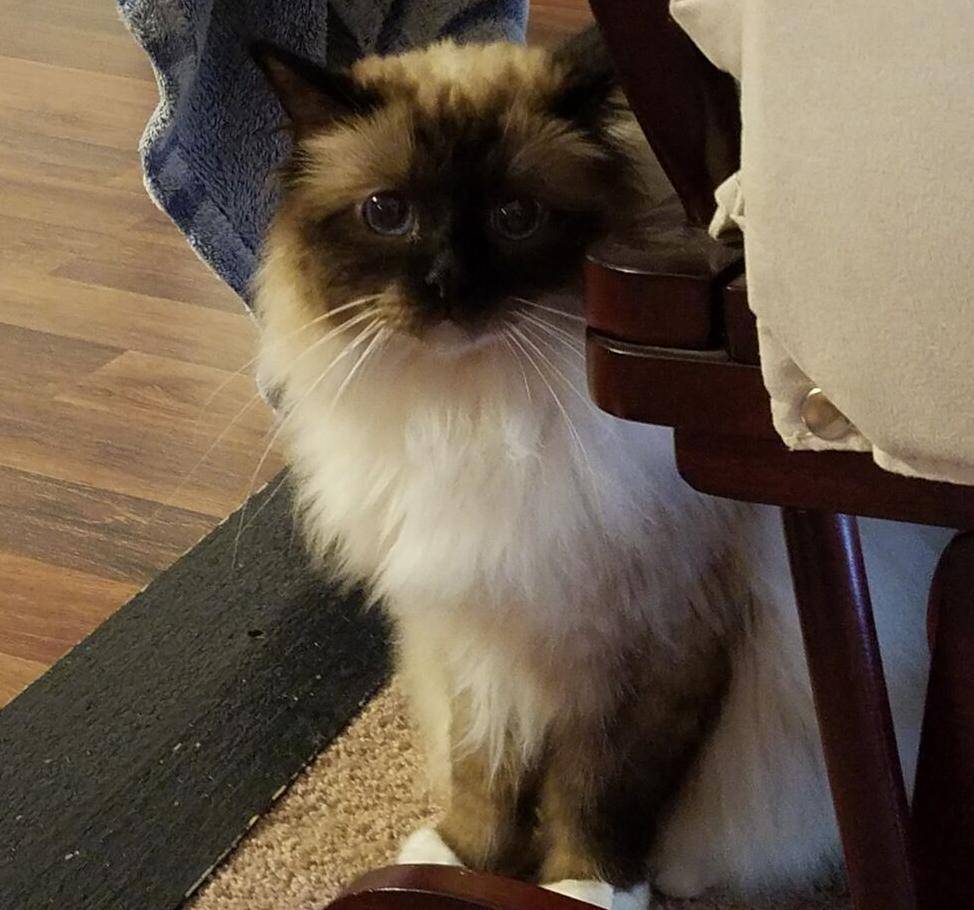 Cadbury and Toblerone – Birman cats Rehomed Near San Antonio TX
Cadbury and Toblerone are a pair of bonded Birman cats for rehoming in Austin, TX.
They are located near the following towns and cities in Texas:
Canyon Lake TX
New Braunfels, TX
San Marcos, TX
Live Oak, TX
Schertz, TX
Universal City, TX
Kyle, TX
Converse, TX
Seguin, TX
Kirby, TX
Leon Valley, TX
San Antonio, TX
Lockhart, TX
Lakeway, TX
Austin, TX
Fredericksburg, TX
Austin Forest, TX
Westhaven, TX
Canyon Springs, TX
Startzville, TX
Cranes Mill, TX
Canyon City, TX
Sattler, TX
Fourth Crossing, TX
Smithson Valley, TX
Fischer, TX
Third Crossing, TX
Second Crossing, TX
Pleasant Valley Crossing, TX
Spring Branch, TX
First Crossing, TX
Royal Forest, TX
Bulverde East, TX