Stunning F Black Bombay Mix Cat for Adoption in Los Angeles CA – Adopt Jinx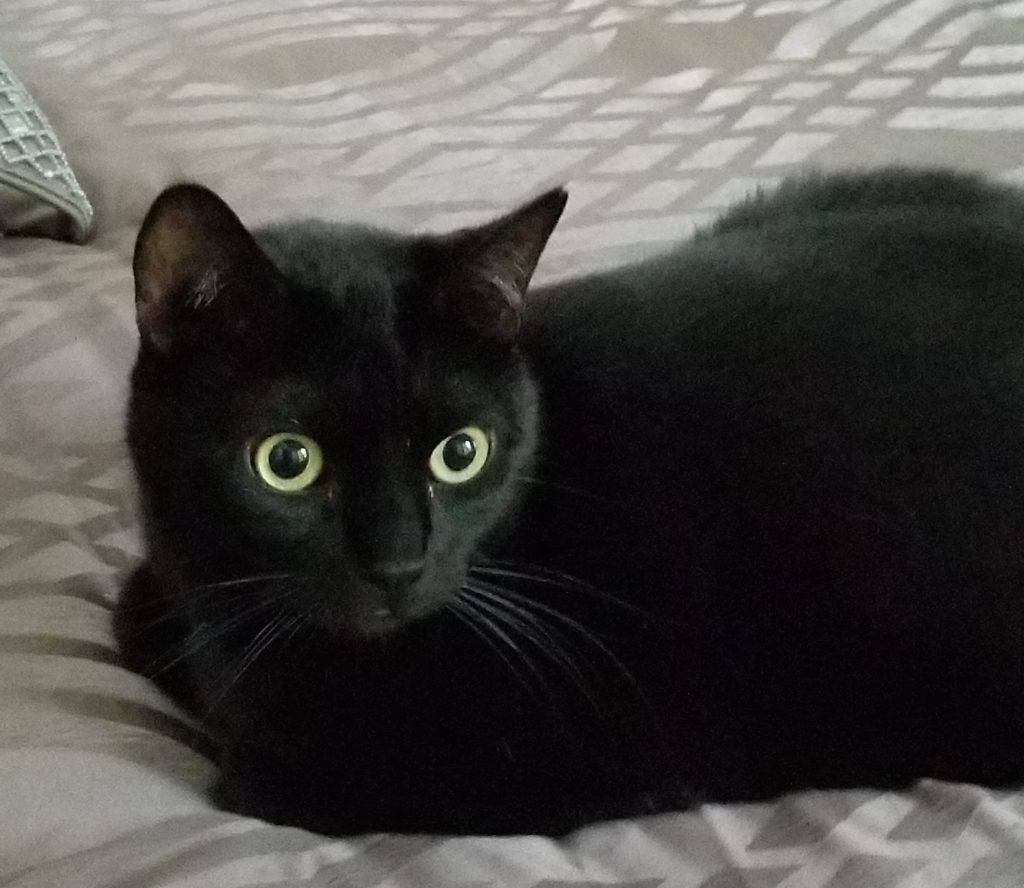 Meet Jinx, Bombay Cat For Adoption in Playa Vista California
$40 Adoption Fee. All supplies will be included.
Questions about Jinx? Contact our Los Angeles cat rehoming team.
Text or call (213) 297-7446 or email Jinx@cat-lover.us. We look forward to hearing from you!
With her soft, velvety black coat and big, round green eyes, Jinx is one of the most stunning cats you will meet. At around 20 pounds and at 8 years old, she is a healthy, affectionate purring machine with so much love to offer the right cat lover.
She is a very good girl. Jinx always uses her litter box and is a very clean pet. Jinx is not declawed, but has never used her claws on furniture. She is gentle and tolerant of children, and gets along well with cat-friendly dogs. Jinx has not been around other cats in her home, but at her boarding kennel, she has been known to play with other cats.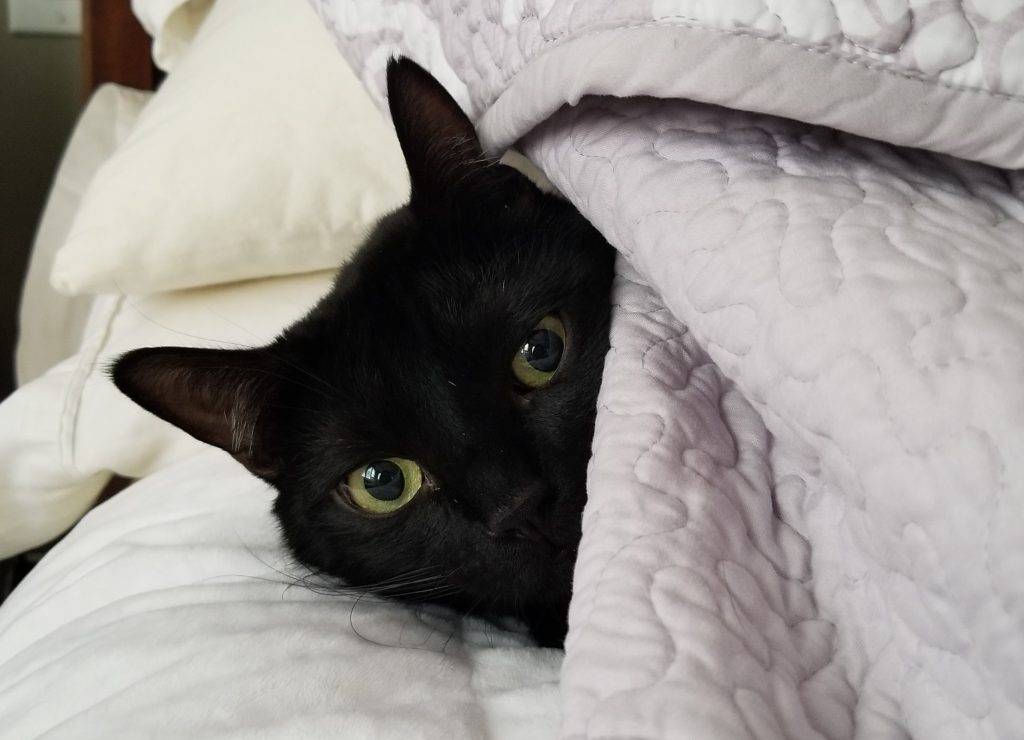 Jinx has a food allergy that caused some hair loss on her tummy. Since being placed on a special diet that agrees with her, there have been no issues, and it is hoped that her coat will soon grow back.
Jinx was left with her current owners by their daughter, for whom she was a companion throughout University. She has taken a position in another state, and simply cannot bring Jinx with her.
Jinx spends a lot of time in boarding kennels as her foster owners have to travel extensively for work. This back and forth is taking it's toll on Jinx. The owners are dearly hoping to find her a home with a cat lover who will cherish her. Jinx is a cat that is very good at stealing hearts. She takes a little while to get used to new people and environments, but once she feels safe, she is a real people cat.
Jinx likes to spend time with you, sitting beside you on the couch, following you around the home, and sleeping next to you at night. She is not big on being picked up – she would prefer to nestle in close to you so she can enjoy some petting.
This gorgeous black cat will be rehomed with all supplies and veterinary records. She is a ready to love cat that deserves to be cherished and kept safe, happy and healthy. Adopt Jinx today.
$40 Adoption Fee. All supplies will be included.
Questions about Jinx? Contact our Los Angeles cat rehoming team.
Text or call (213) 297-7446 or email Jinx@cat-lover.us. We look forward to hearing from you!
---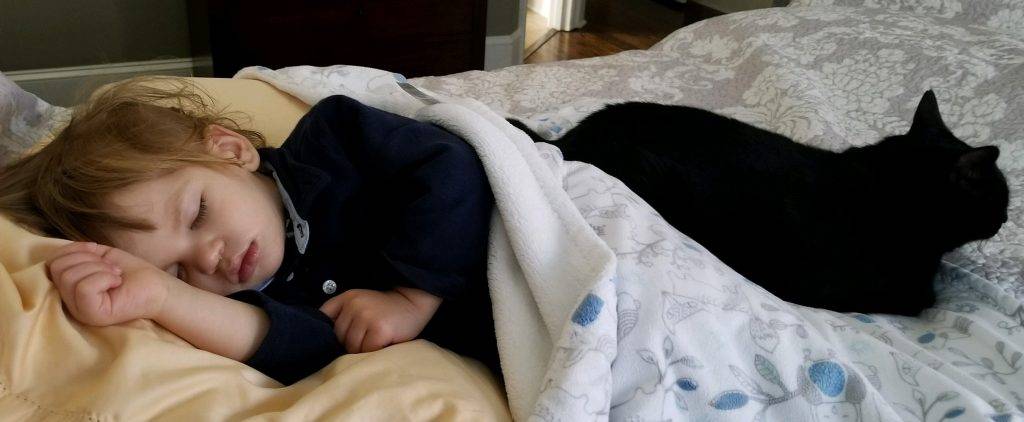 All About Jinx – Stunning Black Bombay mix Cat for Adoption in Los Angeles
♥
Name of Pet:
Jinx
♥
Location:
Playa vista, California, 90094
♥
Type of Pet:
Cat
♥
Breed of Pet:
Bombay Mix
♥
Color / Coat Type:
black / medium length
♥
Age of Pet:
8
♥
Size of Pet:
20 pounds
♥
Health Problems:
allergy
Vet has not been able to determine what she is her allergic to, but she is fine on a prescription food.
♥
Behavior Issues
: No
♥
Gets along with:
Babies, Toddlers, Dogs
♥
Pet is:
Spayed, Microchipped, Fully vaccinated, Litter Trained
♥
Food:
Other
Jinx has been prescribed "royal canin" gastrointestinal cat food. She has a can of wet at dinner time and dry through out the rest of day. As I stated earlier, the vet put her on this food. Jinx kept throwing up and after lost of test could not determine a cause.
They concluded she had an allergy and she is just fine as long as she is on this food. I honestly think it is the stress of being kenneled for weeks sometimes months at a time constantly. Her digestive problems started after my daughter left home and we had to kennel her because of work schedule.
---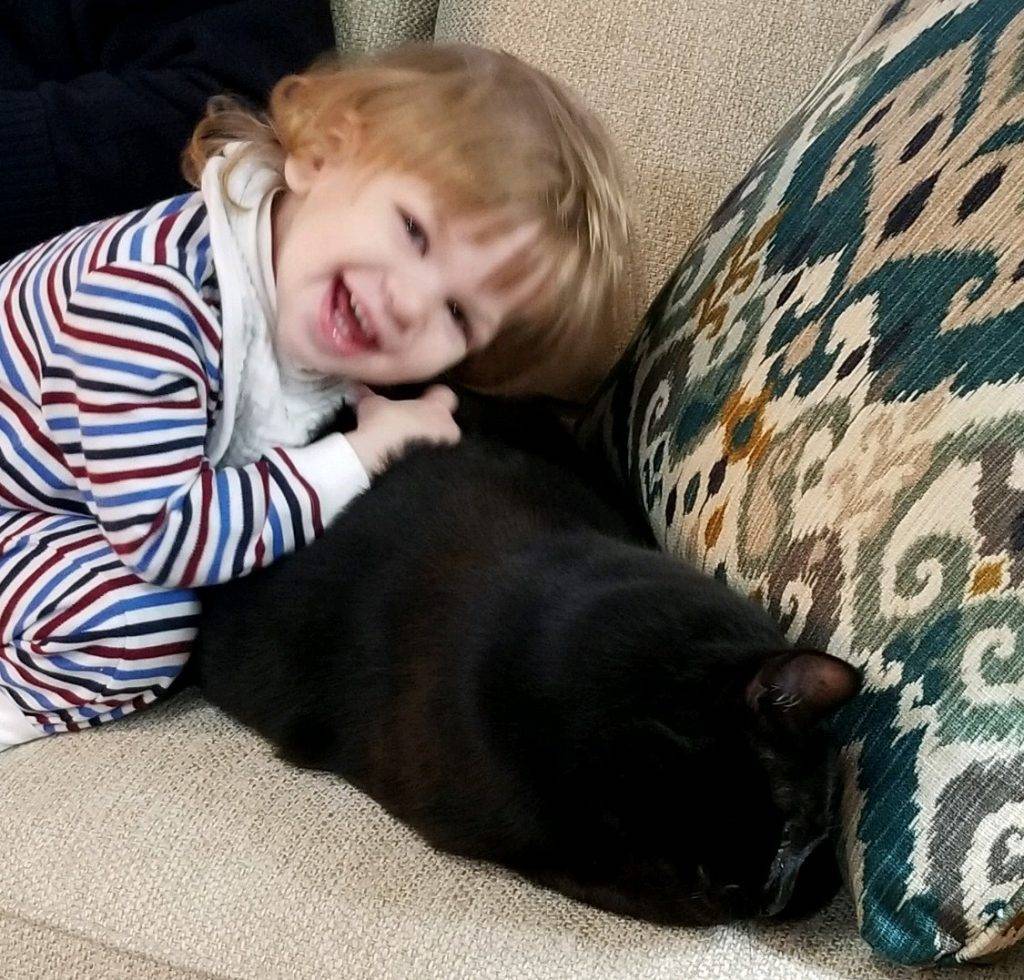 All About Jinx – Bombay Cat For Adoption in Playa Vista California
Jinx's Personality
She is sweet girl. She loves to be her family but is not necessarily big on cuddles. However, she will sleep next to for hours and just want to be on the couch with you while you watch TV.
She has been an indoor cat her entire life she is NOT front declawed. We do not have any problems with her scratching the furniture or messing in the house. She uses her litter box with not issues. She does sleep a lot. Jinx lived most her life with a large dog. I cant say she likes dogs, but she coexisted with a dog just fine.
She has never lived with another cat so I don't know how she is in that setting. Although I'm told that at the kennel she has play time in a room with other cats and does just fine. She is gentle with my toddler. She has never scratched him even though he has not always been gentle with her. Jinx is pretty mellow, but does spook easily and takes her time getting to know strangers. She is very quiet and really just prefers to sleep next to you.
Due to Jinx allergy she has experienced hair loss on her tummy.
Why is Jinx Being Rehomed?
Jinx belonged to my daughter, Sophie. About a year ago, Sophie accepted a position out of state as a live in house manager for the treatment of women with substance abuse. She loves her job. However, she can not keep any pets where she lives.
My husband and I agreed to keep Jinx. We both travel extensively for work and have had to put Jinx in a kennel constantly. After my daughter left home, there is no one home to stay with her anymore. Poor Jinx is kenneled every other month for sometimes months at a time. It is taking in a toll on her. In fact, I am not convinced that her allergies are not actually stress related.
We are simply not good pet owners as this arrangement is not fair to Jinx. We have talked to Sophie and we all agree that Jinx needs a family that doesn't travel like we do.
---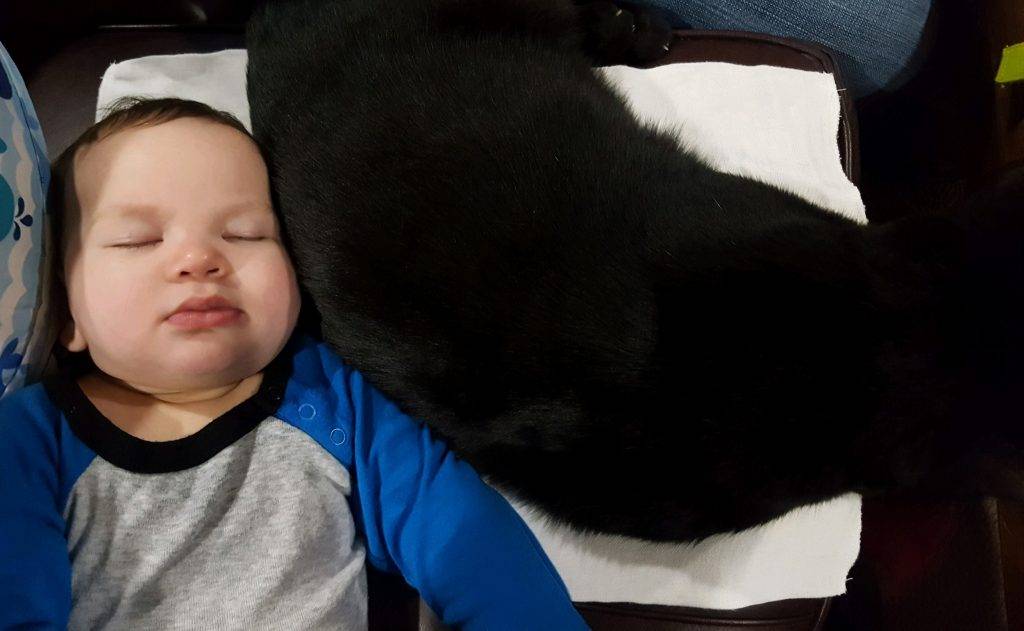 How To Adopt Jinx Bombay Mix Cat  in Los Angeles
If you are interested in adopting this special Bombay For Adoption in Playa vista California, please fill out our online meeting request below. Once received and reviewed, our staff will ask the pets owner to reach out to you and arrange a meeting.
$40 Adoption Fee. All supplies will be included.
Questions about Jinx? Contact our Los Angeles cat rehoming team.
Text or call (213) 297-7446 or email Jinx@cat-lover.us. We look forward to hearing from you!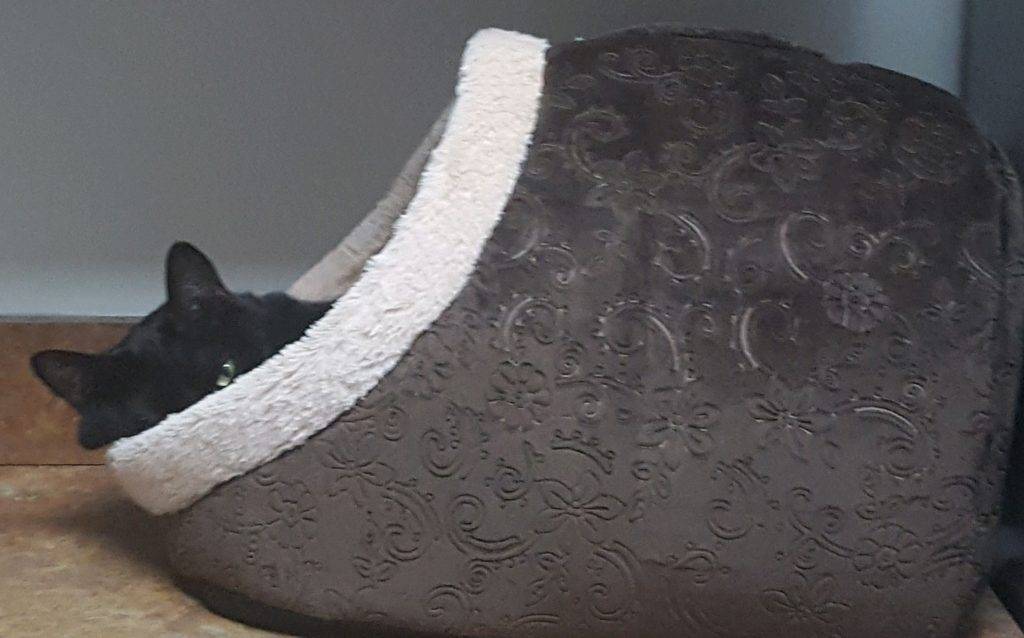 Jinx – Bombay Cat For Adoption in Playa vista California
Jinx is a Bombay Cat for rehoming in Playa vista, California. She is located near the following towns and cities in California:
6 miles to Glendale, CA
20 miles to Long Beach, CA
24 miles to Anaheim, CA
30 miles to Santa Ana, CA
49 miles to Riverside, CA
55 miles to San Bernardino, CA
East Los Angeles, CA
Huntington Park, CA
Maywood, CA
Walnut Park, CA
Commerce, CA
Bell, CA
Glendale, CA
South Pasadena, CA
Monterey Park, CA
South Gate, CA
Cudahy, CA
West Hollywood, CA
Alhambra, CA
Bell Gardens, CA
Westmont, CA
Little Tokyo, CA
Old Chinatown, CA
Naud Junction, CA
New Chinatown, CA
Aliso Village, CA
Mission Junction, CA
Taylor Junction, CA
Pico Gardens, CA
Angelino Heights, CA
Brooklyn Heights, CA
Glendale Junction, CA
Butte Street Junction, CA
Dayton Avenue, CA
Boyle Heights, CA
Lincoln Heights, CA
Wyvernwood, CA
Ninth Street Junction, CA
Adopt this very special female black Bombay Cat in Los Angeles today.