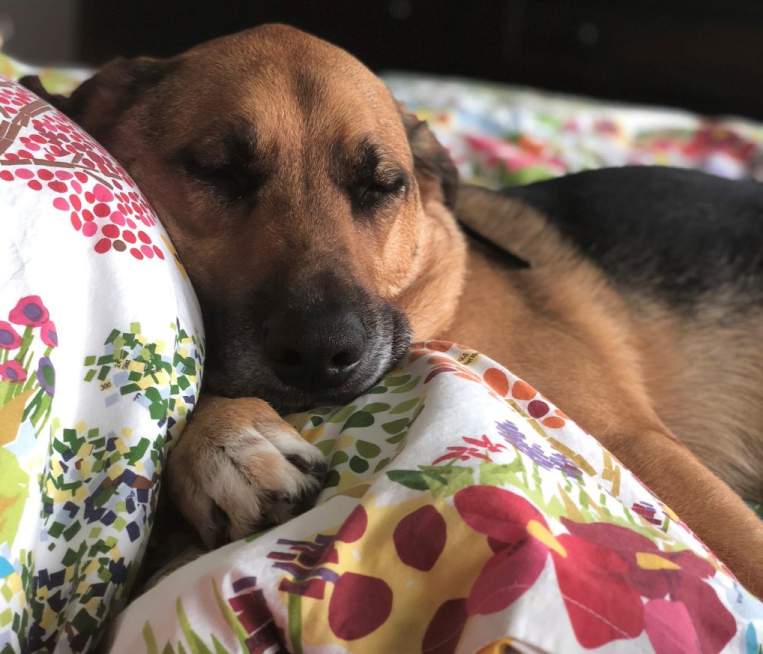 Meet Brinkley, Beagle German Shepherd Mix Dog For Adoption in Newport Beach CA
Brinkley is a country dog stuck in the city – and not very happy about it. This very pretty German Shepherd mix dog is looking for a loving, forever home in a more rural setting, where she is not constantly on guard due to the sights, sounds and scents of city life.
This beautiful 5 year old female black and tan German Shepherd mix is up to date on shots, spayed, healthy and house trained. Brinkley takes her responsibility for guarding her home and owners very seriously. An admirable trait, but living in such a busy, urban area, this happens far too much. She is also nervous on walks, due to there being so many people and other dogs around her.
Brinkley needs a home in a more rural area. She would love to have a large, securely fenced yard and a quiet home with a very strong routine. She is such a sweet, charming and very intelligent dog. She is a wonderful companion, and makes her family feel very special.
Brinkley is wonderful with children, and accepting of most other dogs, providing she gets the chance to become acquainted with them. She is not a fan of small dogs, however, particularly those with "small dog syndrome".
Brinkley is a very loving dog that deserves a wonderful home in a setting where she will thrive. She will be rehomed with all supplies and vet records. All you need to add is love! Adopt Brinkley today.
[toggle_framed title="REQUEST TO MEET / ADOPT BRINKLEY HERE"]
[/toggle_framed]
There is a $100 adoption/rehoming fee. Supplies and veterinary records will be included.
[one_half]
♥ Name of Pet: Brinkley
♥ Location: Newport Beach, CA, 92660
♥ Type of Pet: Dog
♥ Breed of Pet: Beagle/German Shepherd
♥ Color / Coat Type: brown, white, black
♥ Age of Pet: 5
♥ Size of Pet:65 lbs
[/one_half]
[one_half_last]
♥ Health Problems: no
♥ Behavior Issues: yes
Brinkley is protective of our home and challenging on walks.
♥ Gets along with: Babies, Toddlers, Small Children, Older Children
♥ Pet is: Spayed, Microchipped, Fully vaccinated, Crate Trained, House Broken, Obedience Trained
♥ Food: Other
2/day
[/one_half_last]
---
All About Brinkley – Beagle/German Shepherd Dog For Adoption in Newport Beach CA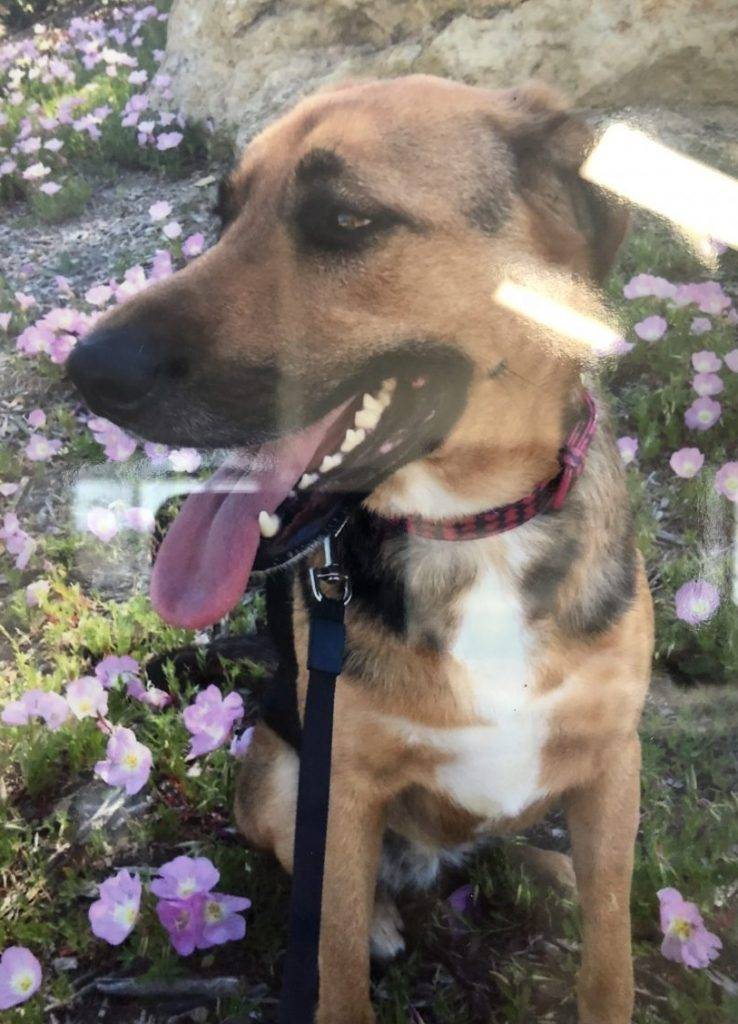 Brinkley's Personality
Brinkley is a wonderful family dog who has brought us great joy in the 5 years we've had her. She gets along beautifully with our children and their friends as well as our other (large) dog. She is an anxious dog and doesn't seem to love small dogs. She would thrive in an environment where people had a little more time to devote to her training than we currently do and where she could get lots of exercise. She is a great guard dog.
Why is Brinkley Being Rehomed?
We live in a condensed suburban area with lots of dogs and little area to run freely. Brinkley is a high energy dog who would thrive in an area with space where she could run to her hearts content.
She is also very protective of our home and has had two scuffles with small dogs.
Brinkley's Perfect Adoptive Home Will Be:
How To Adopt Brinkley
If you are interested in adopting this special Beagle/German Shepherd mix dog For Adoption in Newport Beach CA, please fill out our online meeting request below. Once received and reviewed, our staff will ask the pets owner to reach out to you and arrange a meeting.
[toggle_framed title="REQUEST TO MEET / ADOPT BRINKLEY HERE"]
[/toggle_framed]
[margin20]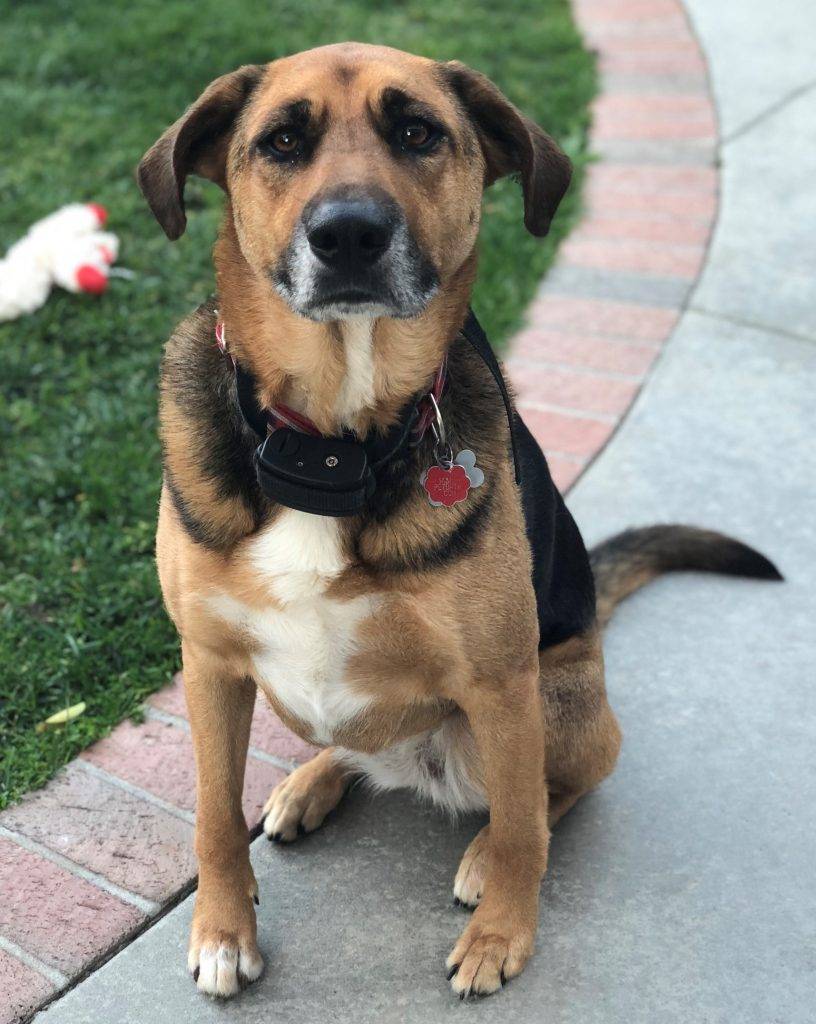 Brinkley – Beagle/German Shepherd Dog For Adoption in Newport Beach CA
Brinkley is a Beagle / German Shepherd Dog for rehoming in Newport Beach, CA. She is located near the following towns and cities in CA:
[margin20]
[one_third]9 miles to Santa Ana, CA
15 miles to Anaheim, CA
18 miles to Long Beach, CA
35 miles to Los Angeles, CA
38 miles to Riverside, CA
41 miles to Glendale, CA
50 miles to San Bernardino, CA
77 miles to San Diego, CA
83 miles to Chula Vista, CA[/one_third]
[one_third]Costa Mesa, CA
Huntington Beach, CA
Fountain Valley, CA
Irvine, CA
Santa Ana, CA
Laguna Beach, CA
Tustin, CA
Aliso Viejo, CA
Westminster, CA
Garden Grove, CA
Laguna Woods, CA
Laguna Hills, CA][/one_third]
[one_third_last]Orange, CA
Tustin Foothills, CA
Seal Beach, CA
Newport Heights, CA
Bay Shores, CA
Cliff Haven, CA
Lido Isle, CA
Costa Mesa, CA[/one_third_last]
[margin20]
Adopt this Beagle/German Shepherd Dog in Newport Beach CA today.