Meet JACE, Labrador Retriever Dog For Adoption in Jacksonville FLORIDA
JACE is a Black Labrador Retriever for adoption to a very loving home in or near Jacksonville FLORIDA. This very special Dog is 5 years and weighs 70 pounds. He is good with other dogs and adores children. Adopt this amazing dog today.
---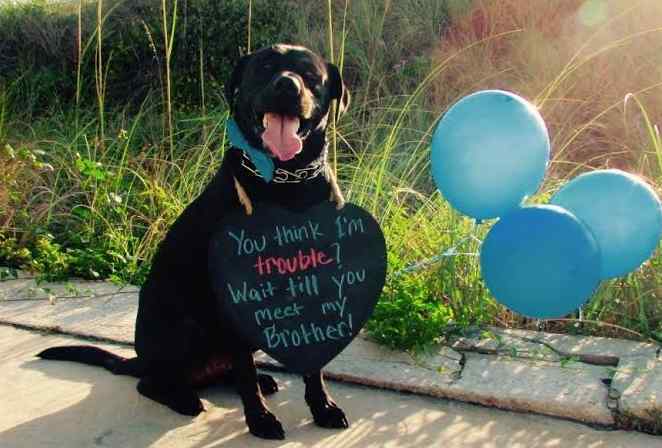 Big, Beautiful Black Labrador Retriever For Private Rehoming in Jacksonville Florida
Jace is a great big teddy bear! This handsome and very affectionate Black Lab is 5 years old and weighs 90 pounds. Jace is neutered, up to date on shots, microchipped, house broken and well behaved.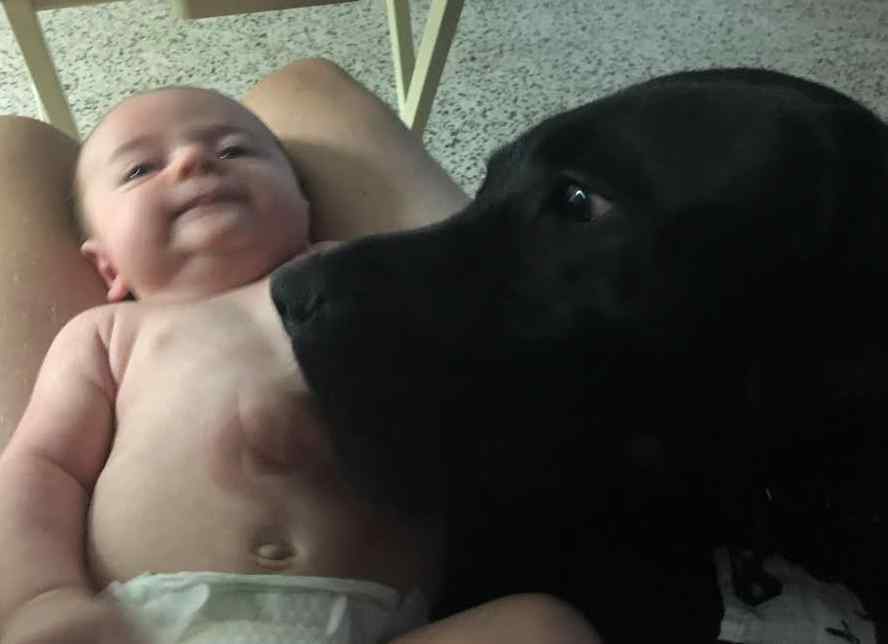 Jace is an incredibly loving dog. He is the reason why they coined the term, "Man's Best Friend". He is gentle and sweet with children, cuddly and devoted with adults, and great with other dogs. He has never experienced living with cats, but would most likely accept them as well.
Jace's owners love him so much. They are facing the difficult choice of having to rehome him for financial reasons. Jace was recently diagnosed with Addison's Disease. While the disease is well controlled on medication, the ongoing cost of vet visits is more than this young family can bear.  With the addition of their first child, this expense has become impossible to manage.
They are dearly hoping to find a new home for Jace with dog lovers for whom the $120+ per month veterinary expense will not be an issue. The love, devotion and companionship that this amazing dog offers is priceless.
If you have room in your heart, home and budget to offer Jace the best home ever, please reach out to us. We would love to introduce you to Jace and his owners. Jace looks forward to showing you the true meaning of unconditional love.
There is a $100 adoption processing fee. Supplies and veterinary records will be included.
Questions about Jace? Contact our Jacksonville dog rehoming team today. Text JACE to (888) 833-2128 or email [email protected]. We look forward to hearing from you.
---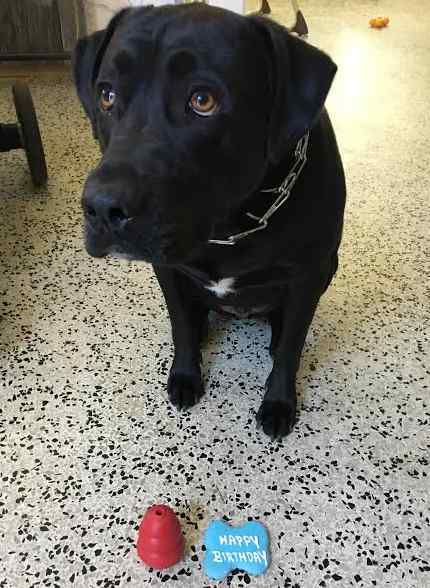 All About JACE – Labrador Dog For Adoption in Jacksonville FLORIDA
Name of Pet: JACE
Location: Jacksonville, FLORIDA, 32224
Type of Pet: Dog
Breed of Pet: Labrador Retriever
Sex of Pet: Male
Age of Pet: 5 years
Spayed/Neutered?: Yes
Health Problems: Addison's disease.
Behavior Issues: No
Up To Date on Vaccinations: Yes
Gets along with cats: Unknown
Gets along with dogs: Yes
Good with Children?: Yes
House Broken or Litter Trained?: Yes
Crate Trained?: Yes
Accessories Included: We have everything. Cage, toys, food/water bowls, medicine, leashes, shampoo, bags, towels, everything you could need to take care of our lil bear.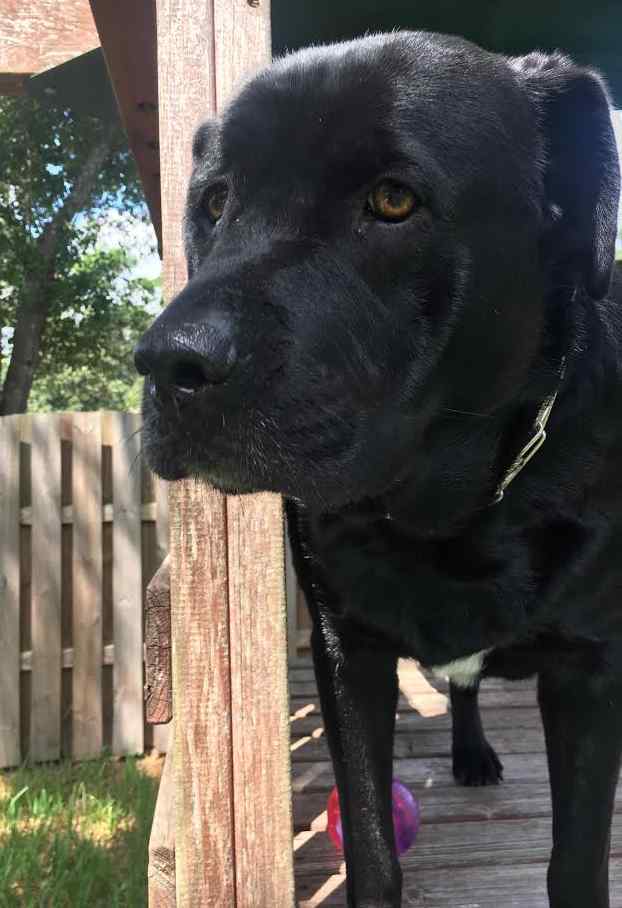 JACE's Personality
1.) His size (he is bulky so we call him baby bear as his nickname)
2.) His love for our child
3.) The way he protects his family
4.) His loviness towards others dogs (has no mean bone in him)
5.) His energy, its a lot sometimes but its what makes him special
JACE's Current Home Environment
It is myself, wife, and newborn. No other pets, the dog lives inside has a large family room with bed and food. We have a large backyard that he likes to play in with us but is hard pressed to go out alone. He gets his walks in the morning and at night when dad gets home. He eats twice a day and takes medicine every other night.
JACE's Favorite Toys, Foods, Activities?
Favorite toys: He tends to destroy all toys so the best "toy" for him is a deer antler piece or a bone from the butcher at publix haha. Activities he loves the dog park and anything outdoor. Food- he is out vacuum when our child is done eating, but enjoys peanut butter. We have him on a leaner diet due to his medicine making him gain weight.
 Why is JACE Being Rehomed?
Unfortunately, when we rescued our dog from the humane society we did not know he would have a super rare disease (addisons) that would cause him to get a steroid shot once a month. This shot unfortunately is around $120 each month.
Thats just the baseline bill on most visits. At first we thought we could handle this constant drain on our pockets, but now we have a child in our life as well. This constant cost of his shot along with many other ailments that have popped up over the years has left us paper thin. We have tried every outlet and even the humane society is too booked for us.
JACE's Perfect Adoptive Home Will Be:
We just want our dog to go a loving family. He is a VERY sweet dog that needs way more attention than we can give. If there is a family with kids or other dogs he would fit perfectly.
How To Adopt JACE
If you are interested in adopting this special Labrador Retriever dog for adoption in Jacksonville FLORIDA, please fill out our online meeting request here. Once received and reviewed, our staff will ask the pets owner to reach out to you and arrange a meeting.
Questions about Jace? Contact our Labrador Retriever rehoming team today. Text JACE to (888) 833-2128 or email [email protected]. We look forward to hearing from you.
---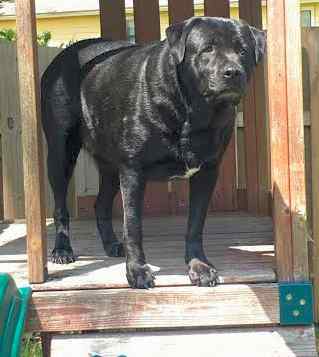 JACE – Black Lab For Adoption in Jacksonville FLORIDA
JACE is a Black Lab for adoption in Jacksonville FLORIDA, near the following towns and cities in Florida and Georgia:
Orange Park
Atlantic Beach
Lakeside
Jacksonville Beach
Palm Valley
Fernandina Beach
Saint Marys, GA
Kingsland, GA
Saint Augustine
Palatka
Brunswick, GA
Saint Simons, GA
Palm Coast
Lake City
Gainesville
Brooklyn
San Marco
South Jacksonville
College Park
Brentwood
Riverside
Saint Nicholas
Philips
Talleyrand
Phoenix Park
Floral Bluff
Grand Park
Pearl Court
Norwood
South Metro
Eggleston Heights
Murray Hill
Adopt this sweet Black Labrador Retriever Dog in Jacksonville today.