Adopt A Pet
Pets For Private Adoption By Owner
Thinking of adopting a pet? Private pet adoptions by owner are a great way to go.
And while there are many sources offering pets for adoption throughout the USA and Canada, one of the best ways to find the pet of your dreams is through our private pet rehoming service, where we showcase pets for adoption by owner.
Request to Meet a Pet
Get On Waiting List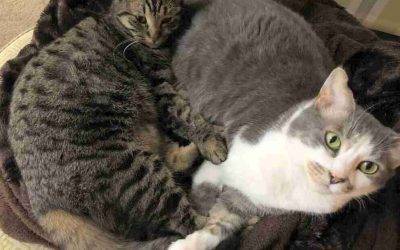 Bentley and Tesla are a very special pair of bonded cats for private adoption in Canton MI. They are 2 very different cats. Bentley is a senior white with grey cat. Tesla is a young brown tabby cat with polyldactyl paws (six toes). Together, they make a fabulous fur family. These two cats love each other very much and do everything together. They are both healthy, well behaved, fixed, microchipped, clean and litter trained. They will be rehomed with all supplies and vet records, and are just looking for a special home where they will get lots of attention and companionship. Adopt this special bonded pair of cats today.
read more