Adopt A Pet
Pets For Private Adoption By Owner
Thinking of adopting a pet? Private pet adoptions by owner are a great way to go.
And while there are many sources offering pets for adoption throughout the USA and Canada, one of the best ways to find the pet of your dreams is through our private pet rehoming service, where we showcase pets for adoption by owner.
Request to Meet a Pet
Get On Waiting List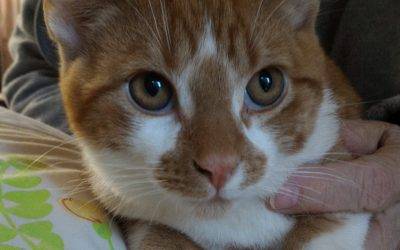 Looking for an ultra-sweet Orange Tabby kitten for adoption in La Mesa CA and area? Meet Archie, a 5 month old kitten looking for his forever Mom and/or Dad.
To say that Archie is a purring machine would be an understatement. He is like a little orange ray of sunshine adding love and laughter to your day – every day. He is one of those rare cats that are as gentle and affectionate as they are adorable.
Archie has the most unique markings – his cute face sports perfectly symmetrical orange tabby with a white outline around his nose that looks like a flame. His cute white paws complete the look – he is absolutely irresistible!
read more
PRIVATE PET ADOPTIONS
[subpages]